Radiofrequency laser treatments have been around for many years. Used for a number of applications, they are well known in the aesthetic industry for skin tightening. Radiofrequency skin tightening uses heat to promote the production of collagen for a tighter, firmer skin appearance. While there are numerous devices on the market today, one in particular, offered by New York City plastic surgeon Dr. Sherrell Aston, brings a new advancement that is both exciting and innovating in the nonsurgical skin rejuvenation niche. Fractora is one of the latest and greatest RF skin tightening devices that combines the concept of microneedling for a gorgeous, healthy, and supple skin.
Radiofrequency Skin Tightening and Microneedling
Microneedling is a procedure that uses a tool with tiny needles on the end that is rolled gently against the skin to puncture and create micro-injuries in order to "disrupt" the cells and produce collagen. Some also refer to this as collagen induction therapy. As the skin heals, new skin forms leaving the top layer feeling and looking smoother, brighter, and rejuvenated. Combining this advanced technique with radiofrequency laser technology has allowed practitioners to optimize the results for their patients.
The process is quite simple. Fractora's handheld device, which emits radiofrequency heat, also has 1mm needles attached to the end of it. The practitioner can change the size and length of these needles based on the skin needs of the patient. The energy is transmitted through the needles, which simultaneously punctures the skin, and circles back to the electrode sitting on the surface layer of the skin. The laser's surface probe has a sensor which safely and effectively monitors the skin temperature so it remains within safe parameters. While this may sound similar to fractional laser treatments, it is not considered fractional because the energy remains between the needle tip and the skin's surface. With Fractora, you are getting both the benefit of the laser heat as well as the skin disruption for overall surface rejuvenation, underlying collagen growth, and ongoing production.
Reviews
"Experience was extraordinary. I feel fortunate and honored to have Dr Aston and his staff for my procedure."
- Anonymous /
RateMDs /
Apr 09, 2019
"Staff is warm and experienced ."
- P. /
Healthgrades /
Mar 01, 2020
"Staff is warm and experienced ."
- Anonymous /
Healthgrades /
Mar 01, 2020
"My overall experience was fabulous! I am very pleased with the results."
- Anonymous /
Healthgrades /
Feb 27, 2020
"Everyone in Dr. Aston's office goes above and beyond to make you feel at ease with any procedure you are having. I fully trust Dr. Aston and his team and would refer him time and time again to anyone seeking any cosmetic procedures."
- Anonymous /
Healthgrades /
Feb 26, 2020
Previous
Next
If you are 40 years of age or older, and are starting to notice smile lines, age spots, discoloration, and other skin irregularities that come with age and sun exposure, Fractora may be the right treatment for you. Using RF energy delivered through tiny pins, it has been proven to:
Tighten the skin, producing a more refreshed appearance
Improve skin texture, tone, and pigment
Treat skin irregularities such as blood vessels and discoloration
Minimize the appearance of age spots and sun damage
Improve acne scars and other forms of scarring
Rejuvenates the skin for a younger, glowing look
Fractora produces radiant skin without surgery, without downtime, and is great for the cheeks, neck, upper and lower eyelid, mouth, and smile lines.
Fractora treatments take place inside our plastic surgery office using a numbing cream on the treatment area to help reduce discomfort. During your appointment, you will lay comfortably in our treatment chair where our trained aesthetician will clean and prep the area. The handheld device will glide over the desired area repeating the process until the desired results have been reached. This treatment will stimulate the body's natural healing process and boost collagen production to reveal a refreshed appearance. The nonsurgical skin tightening procedure is customized to fit your skin condition and type, so each patient will experience a different length of treatment. Little to no downtime is expected, with the slight redness and swelling fading within 48 hours.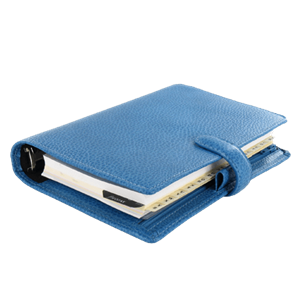 If you are looking to reduce the appearance aging or sun damage, as well as diminish acne scars, wrinkles, or loose skin, Fractora is an excellent treatment with proven results. Combining radiofrequency skin tightening and microneedling, this outstanding skin rejuvenation procedure has risen in popularity and continues to be a top-rated, minimally invasive treatment for our New York City patients. We invite you to call the office of Dr. Aston J. Sherrell to learn more.