Stunning Results Manhattan NYC Woman Has Facelift, Eyelid Surgery, Laser, Peel
Procedure Details
We love to see our patients leave our Manhattan cosmetic surgery office looking and feeling their absolute best! When Dr. Aston met with this 76-year old woman from NYC, he discussed many options to help her turn back the hands of time with the help of both plastic surgery, as well as nonsurgical skin rejuvenation. She presented with loose skin on the face, including forehead wrinkles, drooping jowls, hollow cheeks, severe skin laxity, as well as deep lines around the lips and mouth. Facelift surgery (using the deep plane SMAS facelift approach) was able to correct these skin irregularities. After her surgery, and once she was healed, Dr. Aston used both a chemical peel and laser treatment using the advanced Erbium laser to soften surface imperfections caused by sun damage and aging. All of these procedures combined created a gorgeous, younger look that not only makes her look a decade younger, but enhances her natural beauty. Our entire office was thrilled to see her final results!
More
FRONT VIEW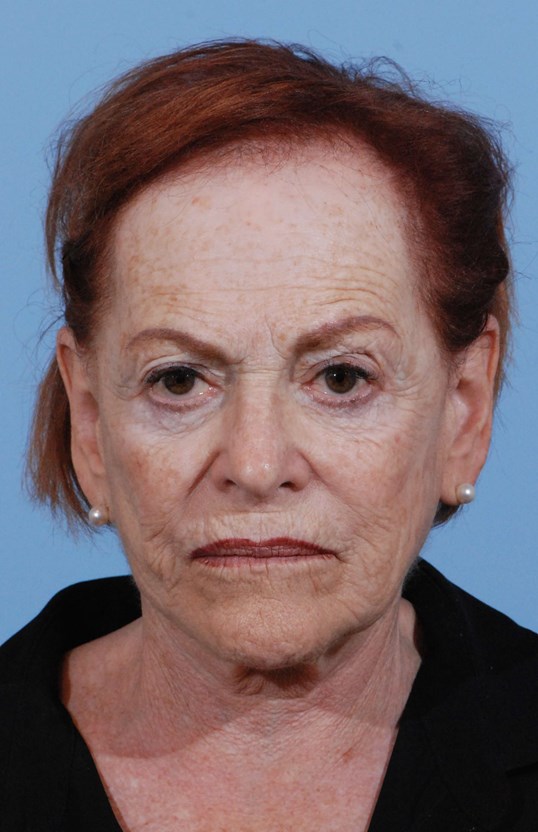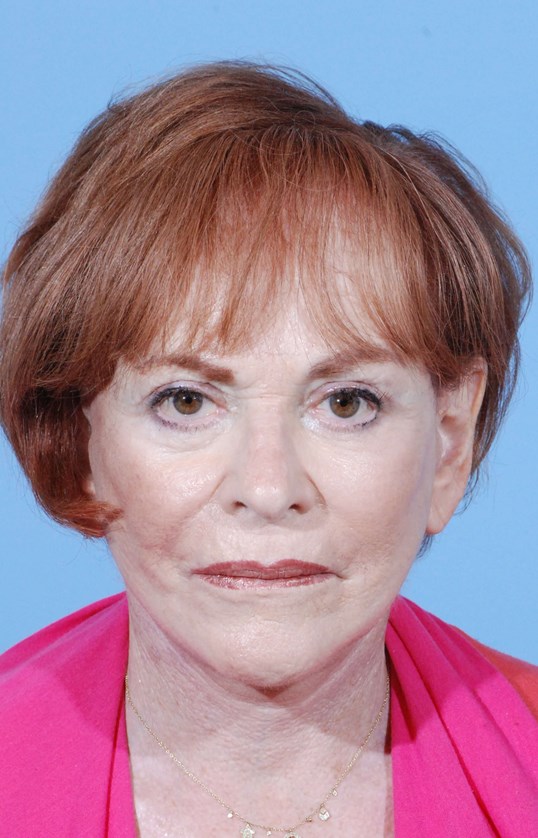 This photo shows all of the skin features our patient wished to improve. Including forehead wrinkles, drooping eyelids, hollow cheeks, skin laxity, droopy jowls, and severe wrinkles around the mouth. The after photo shows the impressive results that both surgery and nonsurgical skin rejuvenation can provide. Dr. Aston used a Trichloroacetic acid chemical peel, as well as the Erbium laser to soften her skin, remove blemishes and the sun damaged imperfections shown in the first photo. More
LEFT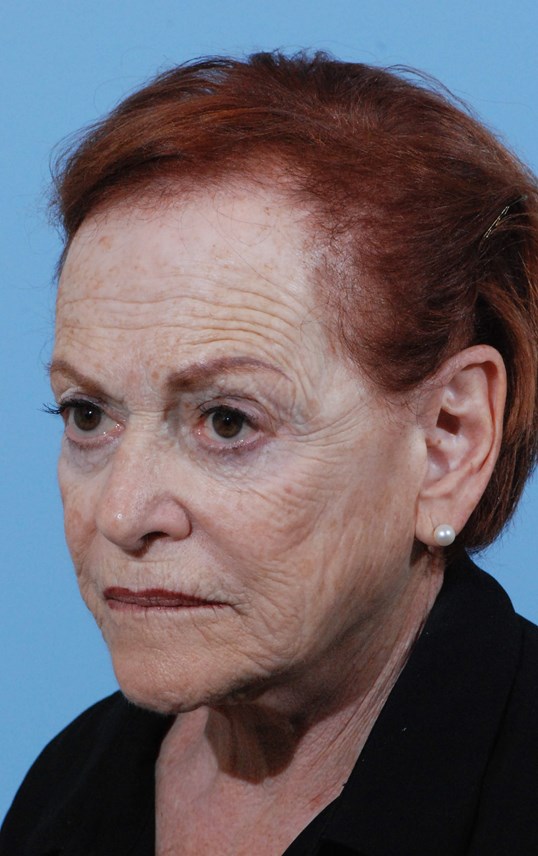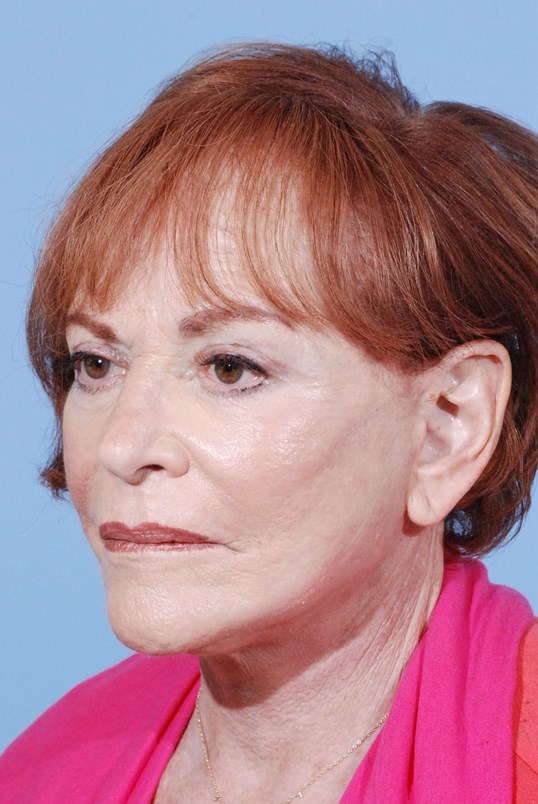 The SMAS facelift technique lifts the face, but does not make it look "stretched" or tight. Eyelid surgery (blepharoplasty) also helped to provide a more awakened, lifted appearance around the eyes and helped with wrinkles and lines around the eyelids. Even though the results in the second photo are quite dramatic, they are also subtle enough so that she looks natural and beautiful. Her skin is softer, has a significant decrease in wrinkles and sagging, and she definitely looks years younger. More
Enhance Your Natural Beauty!
If you have sun damaged skin, sagging skin and wrinkles due to aging, and other surface imperfections you would like to improve, we invite you to call our Manhattan cosmetic surgery center for more information on the options available to you. New York chemical peel specialist, Dr. Aston is skilled and artistically talented to combine a unique blend of both surgical and nonsurgical skin treatments that will not only make you look and feel younger, but provide an outcome that will last years to come. Facelift surgery, eyelid surgery, laser skin resurfacing, and chemical peels are just a few of the wonderful treatments that can help you. We look forward to seeing you in our NYC office!
Location