Board-certified New York City plastic surgeon Dr. Sherrell Aston performs upper and lower eyelid surgery (known as blepharoplasty) to correct a drooping eyelid and signs of aging around the eye. Changes around the eyes are some of the earliest evidence that can become visible in the face showing signs of the aging process. The changes are influenced by eyebrow position, eyelid anatomy, genetics, sun exposure, and smoking. As noted in the discussion on brow lift, it is important to have the eyebrow in the right position in order to get the best results with eyelid surgery. Manhattan eyelid surgeon, Dr. Aston, will discuss with you exactly the changes you would like to have made on your upper or lower eyelid, and then he will perform the procedure that is appropriate based on your anatomy and desires. This surgery is known for helping both men and women appear more awake and alert and can take years off of your facial appearance.
Eyelid surgery is a cosmetic surgery that is sought out by both men and women. During your private consultation, treatment alternatives will be discussed with Dr. Aston based on your symptoms that need to be addressed. In most cases, ideal candidates wish to correct excess, hanging skin and folds above their eyes, or bulging skin below the bottom eyelid. These conditions can cause vision impairment, make it difficult to apply eye makeup, and create an overall tired appearance. For a rejuvenated look, eyelid surgery may be the right procedure for you. If you have loose skin that droops on the upper eyelid, or bags under the eyes, blepharoplasty can correct this to give you a younger appearance
Eyelid Surgery Reviews
"Facial Surgery with Dr Sherrell Aston - Cheek Implants, Buccal Fat Reduction, Periorbital Fat Graft - I had surgery with Dr Sherrell Aston exactly one week ago. He performed cheek implants, buccal fat reduction and and fat grafting under my eyes. I was a little surprised at the size of the implants as I expected them to be medium malars but instead are small malars, but that's something that is decided during the surgery and I guess you just have to trust the doctors aesthetic. Right now,..."
- O. /
RealSelf /
Jul 18, 2018
"Dr. Aston has performed a face/neck lift, brow lift and chemical peel under my eyes and I'm so happy with the results. The transformation is amazing."
- P.F. /
Healthgrades /
Nov 04, 2019
"My deepest respect and admiration to Dr. Aston and his magnificent nursing staff for making my cosmetic surgical experience as pleasant and painless as possible. Dr. Aston's work cannot be matched. He and his team are role models of boundless generosity of care and warmth. Not only were all my needs and concerns attended to in the highest professional manner, I felt a sense of empowerment because the results were so excellent. Dr. Aston performed Rhinoplasty, Face Lift and Eyelid Lift for me and I look twenty five years younger. I highly recommend Dr. Aston and his team."
- M.S. /
Google /
Jun 14, 2021
"Dr. Aston is an incredible doctor, masterfully creates beautiful and subtle work and he's a mensch to boot!. (That's the Jewish term for a great person).I interviewed many plastic surgeons having the luxury of living in NYC and many friends and family in the area who have had work done.When I interviewed another "top" 5th Avenue Plastic Surgeon was rude and insulting. When I met Dr. Aston I found him so warm and personable and his staff so supportive. Given that he is such an elite high profile Dr. I was grateful for his kindness and concern .Initially I had wanted a face lift but he told me honestly that I really didn't need it. Definitely NOT a salesman. Will only do work he really feels you need.Dr. Aston gave me a rhinoplasty and upper eye lift in 2008. I am a hyper about looking natural. Just before the surgery I was so nervous and he said, "I am going to take great care of you in there", and boy did he! The results were so subtle, the recovery was effortless and  the reaction I received was "Somehow you just look prettier but I am not sure what it is", just what I wanted, a gift that keeps on giving! At some point I felt I wanted my nose a touch smaller, nothing he did wrong just I became comfortable with changing slowly. No problem, Dr Aston said the surgery revision will be no additional cost (just any ancillary fees, etc).  I couldn't find the time for a revision but was grateful for the good will and the feeling that he really wants patients to be thrilled with their end results more than milking anyone for money. This truly impressed me.I came back a few years later wanting help with my protruding belly, he explained that from pregnancy I had a lot of loose skin so lipo would not be enough but was concerned because I was having other health issues so wanted to wait until I was fully healthy to perform any surgery. Again, NOT a salesman, he is an honorable doctor concerned about my health primarily.I mistakingly went to a different "top NY Plastic surgeon" for a face and neck lift and a few other different procedures that Dr. Aston didn't offer so I thought I'd try it. This other surgeon was complaining about me going into the surgery and talking about how much he didn't like certain procedure while I am on the operating table. (In that moment I missed Dr. Aston who truly took "great care" of me in the OR. Then this other surgeon did not actually provide the other procedure (the entire reason I went to him and not Dr. Aston). When I confronted the other surgeon in a follow up he told me that procedure doesn't actually turn out so well so he decided against it (even though I paid for it!!!).  I told him I should have gone back to Dr. Aston!!!The time has come where I am ready for more work and I have every confidence I will have a most positive experience upon my return to Dr. Aston."
- R.R. /
Yelp /
Jun 06, 2022
"Wonderful doctor -- excellent results - I first saw Dr. Ashton 15 years ago and was very pleased with my mini face lift and upper eye lid surgery. I felt completely thrilled with the result and looked completely natural yet refreshed and more youthful. I visited him again five years later for surely to correct my sagging neck. The result was outstanding. He is an expert and has a wonderful bedside manner, is compassionate and gives the patient his full, undivided attention. His staff was also remarkably kind and efficient."
- Anonymous /
Vitals /
Oct 15, 2017
Previous
Next
Upper Eyelid Blepharoplasty
Upper eyelid surgery is one of the most common procedures performed at our Manhattan plastic surgery center. For most patients, the changes on the upper eyelids are due to the appearance of excess skin and bulging due to fat accumulation behind the eyelid skin and muscle. In addition, the loss of some fat along the orbital rims produces the appearance of aging around the upper eyelid for some patients. Some patients have significant asymmetry of their upper eyelids due to their underlying anatomical structure and genetics. In those cases, Dr. Aston may perform techniques on each eyelid that are slightly different in order to help correct the asymmetry.
During upper blepharoplasty, small amounts of fat can be injected along the orbital rim to improve the contour. In the majority of patients, removal of excess skin and some upper eyelid fat is necessary to give the patient a more youthful contour. The upper eyelid contour can actually be sculptured to give a wide range of appearances depending on the desire of the patient and surgeon. The upper eyelid incisions are made on the natural skin crease of the lid. The incisions on the upper eyelids heal extremely well. After 2 or 3 weeks, these incisions are barely seen or can easily be hidden with makeup.
Lower Eyelid Blepharoplasty
Lower eyelid puffiness due to bulging fat is the most common problem. Many patients state that they have had some fat pad bulge of their lower lids most of their life, as this condition is often inherited and is pasted from generation to generation. Visually, this is seen as a grove or depression beneath the bulging fat. In some patients, fillers or fat injections can correct the tear trough deformity and fat removal is unnecessary. The policy of our office is to preserve patient confidentiality. During your consultation, you will be able to view pre-operative and post-operative photographs of patients who have given us permission to show their photographs.
When the primary problem is budging fat, it can be removed by an incision that is hidden on the inside of the lower eyelid (transconjunctival). If there is excess skin and or excess muscle on the lower eyelid, a small incision just beneath the eyelashes is required. The stitches are usually removed 2 days following surgery from the lower eyelid and the scar heals so it is almost imperceptible in most patients. Some patients need a combination of fat removal and fat repositioning on the lower eyelid in order to correct what is known as a tear trough deformity.
Following upper eyelid surgery the sutures are usually removed on the 2nd and 5th post-operative day and the sutures on the lower eyelid, when there is an incision just below the lashes, are removed on the 2nd or 3rd post-operative day. Bruising following eyelid surgery varies from person to person. Usually bruising is gone in 7 to 10 days. Makeup can be applied to the eyes 24 hours following the removal of sutures. When the transconjunctival approach is used to remove fat from the lower eyelids, there are no sutures to be removed. Once the bruising has gone away and the swelling is under control, patients will notice their new results and are usually amazed at the difference in their appearance. The eyes are considered one of the most prominent areas on person's face. This surgery helps patients look rejuvenated, younger, and more alert.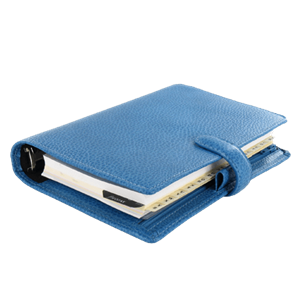 Plan Your Procedure
Procedure Recovery Location

Out-Patient
Contact Us
Can I use insurance to pay for my eyelid surgery?
If excess skin is compromising your vision, your health insurance may pay for part of your eyelid lift. Please tell Dr. Aston during your consultation if you may be using your insurance. Our patient coordinators will help you get the needed information and paperwork for your insurance company to process your claim. It's important to note that because this surgery is considered to be cosmetic in nature, many times insurance will not cover it. In most cases, you will need a diagnosis from an optometrist or ophthalmologist that an eyelid lift will improve your field of vision.
What are some other benefits of an eyelid lift?
Blepharoplasty not only helps to refresh your appearance, but it can also improve other aspects of your life. You may find your field of vision expands when hanging skin from your upper eyelid is removed. It can also be much easier to apply eye makeup when your upper eyelid is smooth. Eliminating fine lines, "crepey" skin, puffy bags, and dark circles under your eyes can make your eyes look brighter and fuller without cosmetics. This procedure, especially when combined with other other treatments, can create a completely rejuvenated look.
Will an eyelid lift fix wrinkles and Crow's feet?
Crow's feet and forehead wrinkles may be better treated with a facelift or brow lift as the results of the eyelid surgery are confined to the eyelids only. Eyelid surgery can also be combined with a nonsurgical procedure such as BOTOX, which combats wrinkles on the forehead and around the eyes. An injectable filler can also be effective because it adds volume to hollow areas for a softer, smoother appearance. During your consultation, Dr. Aston will create your unique treatment plan based on your needs and goals. This plan may very well include a combination of surgical and nonsurgical treatments, which will allow for the most optimal outcome.
What about nonsurgical treatments instead of eye surgery?
Nonsurgical skin tightening and injectable wrinkle treatments (like Restylane, Juvéderm, and BOTOX) can provide some improvements. However, if you have moderate to severe sagging skin or want long-lasting results, an eyelid lift would be better than a nonsurgical treatment. Once you have talked to Dr. Aston about your concerns and goals for your eyes, he can explain his recommendations for your nonsurgical or surgical treatment plan.
Are the results dramatic?
Even though this surgery is a delicate process and creates subtle differences, to our patients, they are significant. Even the most subtle lift or skin removal can make a great impact on someone's appearance. So yes, our patients consider this treatment to provide dramatic results. Dr. Aston is a board-certified cosmetic facial surgeon and strives to create the most natural outcomes for our patients. Many times, people will look at our patients and will not be able to pinpoint what is different, they just know they look awake, glowing, and rejuvenated!
If you are tired of looking tired and feel that you have a drooping, sagging eyelid or loose skin on the upper or lower eyelid, we invite you to call our New York City plastic surgery office to learn more about blepharoplasty. This surgery, performed under the skilled hands of Dr. Sherrell Aston has led to exceptional outcomes for our Manhattan area patients. Look awakened, younger, and rejuvenated with upper or lower eyelid surgery. We look forward to meeting you during your initial consultation.
Related Posts