Rhinoplasty is one of the most difficult and complex cosmetic surgeries. While most individuals are thrilled with their results, there are patients who will seek a secondary nose surgery, known as secondary or revision rhinoplasty. It is very common in our Manhattan cosmetic surgery practice for patients to visit with Dr. Sherrell Aston because they are not satisfied with their surgical results performed by another surgeon. Revision rhinoplasty is a procedure that requires an in-depth evaluation, careful surgical planning, and a lot of skill. Some secondary surgeries may include corrections that are minor, while others may need complete reconstruction if cartilage and bone were lost during the original surgery.
Rhinoplasty alone is a surgery that requires experience and skill. For those seeking revision rhinoplasty, surgical skill and aptitude becomes even more important. A skilled nose surgeon such as Dr. Aston will be able to not only correct the problem, but also create a beautiful, natural looking result that rebuilds the support and structure of the nose for improved function and long-lasting results. It can be difficult to trust another plastic surgeon after a bad experience, but this is why choosing a world-renowned expert in nose surgery like Dr. Aston is important to ensure the revision rhinoplasty is successful and the patient is satisfied with their results. As an elite member of The Rhinoplasty Society, Dr. Aston is considered one of the world's best rhinoplasty surgeons
Reviews
"Experience was extraordinary. I feel fortunate and honored to have Dr Aston and his staff for my procedure."
- Anonymous /
RateMDs /
Apr 09, 2019
"Staff is warm and experienced ."
- P. /
Healthgrades /
Mar 01, 2020
"Staff is warm and experienced ."
- Anonymous /
Healthgrades /
Mar 01, 2020
"My overall experience was fabulous! I am very pleased with the results."
- Anonymous /
Healthgrades /
Feb 27, 2020
"Everyone in Dr. Aston's office goes above and beyond to make you feel at ease with any procedure you are having. I fully trust Dr. Aston and his team and would refer him time and time again to anyone seeking any cosmetic procedures."
- Anonymous /
Healthgrades /
Feb 26, 2020
Previous
Next
Full Rhinoplasty Revision
When the initial rhinoplasty results in unsightly features or structural problems, Dr. Aston will rebuild the nasal support (cartilage and bone) so the revision rhinoplasty results last and the patient maintains proper airflow. Open rhinoplasty is the ideal technique because it allows the doctor access to the nose's supporting framework, and corrects the internal structure of the nose as originally intended. It may involve re-cutting and reattaching the cartilage or bone. It may even need skin, tissue, or fat grafting to make sure the aesthetic intent is achieved. The peeled skin will be draped back, and a nose splint or packets may be provided to aid with healing.
Similarly, secondary rhinoplasty may be necessary to adjust minor issues from the initial surgery. It may be a case of slight unevenness or misshapen contours, so the procedure is less complex and typically involves minor techniques, such as slight shaving of the bone, augmentation, or reduction for volume issues. The results from minor revision rhinoplasty are mostly satisfying if performed by a skilled plastic surgeon like Dr. Aston.
Depending on the condition, revision rhinoplasty may be performed with either local anesthesia (for smaller areas) or general anesthesia (for major alterations). It is often an outpatient procedure. Just like the initial nose surgery, there will be bruising and swelling around the face. It is normal to feel anxious about the results of a revision surgery after the results of the original surgery, but choosing a reputable plastic surgeon like Dr. Aston with many years of experience with rhinoplasty, the results are better and more natural looking for greater patient satisfaction.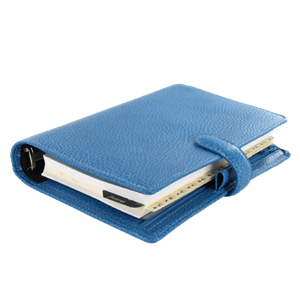 Plan Your Procedure
Procedure Recovery Location

Out-Patient
Contact Us
Revision Rhinoplasty FAQs
Revision procedures can be really complex since there is always the possibility of a worse outcome. It is extremely important to find a revision specialist who has years of experience with this particular treatment. It is critical for the surgeon to understand what went wrong with the initial surgery to be able to shape it into the intended surgical plan. This involves manipulating the internal structures of the nose and resetting the wrongly placed elements. One of Dr. Aston's greatest areas of skill in nose surgery is his understanding to the architecture of the nose and his ability to preserve or rebuild a sturdy foundation of cartilage and bone that will support long-lasting results.
Revision rhinoplasty is a common occurrence when it comes to cosmetic surgeries — especially minor touch-up procedures, which account for an average of 10% of all rhinoplasty cases. It is normal for some patients to find themselves wanting touch-up rhinoplasty in order to make necessary tweaks that can produce even greater results. Major revisions are less common because they are often a result of choosing an inexperienced plastic surgeon.
Related Procedures
Related Posts