Chin implants help improve the appearance of a weak chin, achieving a harmonious balance to the facial features and enhancing the facial profile. New York chin augmentation surgeon, Dr. Aston, uses soft silicone chin implants exclusively and they can be customized to the patient's anatomy. It is not unusual for a chin to be stronger on one size than the other. By customizing the implant, greater chin symmetry is achieved.
Chin implants are often performed in conjunction with rhinoplasty to achieve a more satisfying facial proportions. Dr. Aston feels that in many patients a chin implant is more important than the rhinoplasty in producing an overall balanced and pleasing appearance.
Chin Augmentation Reviews
"Better Than I Anticipated - New York, NY - Dr Aston and the entire staff made me feel so comfortable and answered all my questions. I always felt that I was part of the panning process and that no question or concern was a silly one. My rhinoplasty, chin implant, liposuction of the chin, abdomen, flank, and inner thighs were flawless. As a physician myself, I can honestly say that I would recommend this practice to my own patients, friends, and family without hesitation. Dr. Aston and his staff improved my appearance and my life. Thank you."
- N. /
RealSelf /
Aug 24, 2014
"I had an excellent experience with Dr. Aston. He did a rhinoplasty and chin implant for me and the results are beautiful and natural. Furthermore, and very importantly, his grace and patience as well as the competence/kindness of his staff made it a stressfree experience which is saying a lot when it comes to having elective surgery.. There is no such thing as perfect results and uncertainties in outcome are the nature of the beast, but i think he's talented and generally very consistent in getting beautiful results, in my experience as well as that of friends who've used him. He was always available to me pre-op for appointments or by phone. He called the night before to make sure i was alright and see if i had any questions. He's attentive, patient, gracious, talented, and has a wealth of experience. I'm very glad i chose him for my work, and even happier that i still look like myself but more attractive."
- Anonymous /
RateMDs /
May 26, 2010
"I had my surgery only 10 days ago and the results have already exceeded my expectations!! Dr Aston performed rhinoplasty, a chin implant and eyelid surgery on me. The whole process from the consultation, to the surgery to the after care has been above and beyond anything I expected. Dr Aston and his staff made the whole process so easy for me. The doctor himself called me the day before surgery to see if I had any questions and called me a few hours after I was released from the hospital to check on me and to give me his personal cell number just in case I needed anything at anytime during the night. This made me feel so safe and was exceptional treatment that no other doctor has ever provided for me. I have been going on consultations for a few years now and really wanted to have this surgery, but none of the other doctors made me feel as confident as Dr. Aston did. My face looks completly natural and I am so happy I chose the perfect doctor for the job!!!"
- Anonymous /
RateMDs /
Feb 25, 2012
"Excellent Doctor,Amazing Chin Implant and Rhinopls - First, the staff were all very sensitive and helpful with any concerns I had. During my recovery, I called a few times just to make sure certain side effects were normal and they were all very responsive and patient."
- Anonymous /
Vitals /
Jun 21, 2014
"I did rhinoplasty and chin implant with Dr. Aston, and could not have asked for a better experience. Dr. Aston has done a wonderful job on many of my relatives and friends as well, so he is somewhat of a legend in the community I come from. I am currently 1 month out from my procedure, and I am already thrilled about the results. The office staff was highly professional, responsive, caring and encouraging the whole way through. I give them my highest recommendation."
- G.R. /
Google /
Apr 03, 2017
Previous
Next
Dr. Aston places all chin implants through a small incision made in the skin crease under the chin. The implant is placed on the surface of the bone and the "pocket" created for the chin implant is exactly the size of the implant, making it impossible to move out of the desired position. Some surgeons utilize an incision inside the mouth, but Dr. Aston feels that this unnecessarily exposes the implant to bacteria, and the implant can not be secured in the desired position as well as when it placed though a small incision under the chin.
Frequently Dr. Aston performs this procure in conjunction with a facelift. Likewise patients with a weak chin frequently benefit from a chin implant at the time of a facelift. Of course, chin implants are performed as a standalone procedure to give a better jawline in individuals with a weak chin and jawline. Chin implants provide a permanent, natural-looking solution for patients unhappy with the appearance of their chin and overall balance of their facial features.
A chin implant procedure takes less than an hour to perform, and it usually associated with a few days of swelling and minimal bruising. There is some discomfort which is treated with mild analgesics such as Tylenol. Dr. Aston permits his patients to resume their normal diet the day following surgery.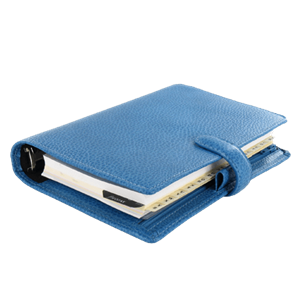 Plan Your Procedure
Procedure Recovery Location

Out-Patient
Contact Us
The policy of our office is to preserve patient confidentiality. During your consultation, you will be able to view pre-operative and post-operative photographs of patients who have given us permission to show their photographs.
Related Posts