Women with large, disproportionate breasts who experience pain, discomfort, and embarrassment due to their breast size may be good candidates for breast reduction surgery. New York breast reduction specialist, Dr. Sherrell J. Aston, offers breast reduction surgery to create smaller breasts and eliminate the discomfort of having excessively large breasts. This procedure removes fat and glandular tissue and tightens skin to produce smaller, lighter breasts that are in a healthier proportion to the rest of the body. Breast reduction surgery is not recommended for women who intend to breastfeed. Women who have this surgery often feel lighter and have a newfound ability to exercise, perform movements they could not do before, and wear the clothes they have always desired.
It is important to find a highly skilled surgeon who has experience with this procedure. It is important to maintain a good blood supply to the nipple areola complex as there is risk of discoloration and loss of sensation when blood flow is restricted. Liposuction is also implemented to remove the excess fat while the loose skin will be excised and tightened to form the newly shaped breasts. This procedure is also implemented as a way to correct an issue of breast asymmetry.
INCISION PLACEMENT
The most common incision for breast reduction is what they call "the anchor" or an inverted T. With this kind of approach, the incision is made around the areola, extends vertically down to the breast crease, and then is followed by a horizontal incision in the breast fold. The areola will be repositioned once the breasts have been resized and sculptured. A lift will also be done so that the breasts will be placed higher on the chest.
Breast reduction is always done in an accredited surgical center under general anesthesia as an outpatient procedure. The surgery usually takes about 2 to 3 hours. Following the breast reduction, the incisions are covered with small bandages including a saran wrap-type dressing which permits one to get into the shower on the same day or the next morning. A soft sports bra can give support and comfort. Stitches are usually removed in 6 – 7 days. Dr. Aston does not recommend surgery bras for his patients. Patients may go back to work within 2 – 3 days and may resume physical activities (such as exercise) between 4 – 8 weeks post-operative. Results following a breast reduction are usually visible immediately after the surgery. Nipple sensitivity will gradually return within a few days to several weeks.
Breast Reduction Reviews
"I had a wonderful experience having breast implants exchanged. Dr Aston listened to my situation and we discussed at length my wishes. I am very pleased that Dr. Aston EXACTLY what I requested. The recovery was amazing. No one knew I had this procedure done. As for Dr. Astonishing staff Jane,Jenna,Debbie were amazing,and supportive. After consulting with other doctors I know I found THE best."
- M.O. /
Google /
Dec 16, 2015
"I had a breast redux in 1993. excellent result. dr. Aston and staff were great. Linda Lin"
- L.M. /
Facebook /
Apr 21, 2019
Previous
Next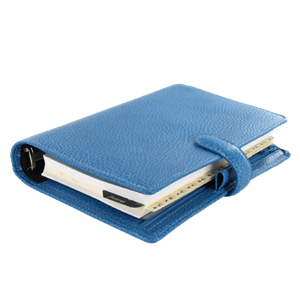 Plan Your Procedure
Procedure Recovery Location

Out-Patient
Contact Us
WILL RESULTS LAST?
Breast reduction is a long-term solution for patients who are affected with excessively large breasts. In cases where there is significant weight gain, the results may be compromised just like any cosmetic procedure that modifies body shape. Natural aging and gravity will take their toll over time and will still affect the breasts with or without the reduction. It is important to maintain a good health routine so that the enhancement lasts for a long time.
SMALLER AREOLA?
For women with larger breasts, the areola is usually excessively large. In a breast reduction surgery, an areola reduction is made so that it is proportional to the breasts' new size.
HOW MUCH REDUCTION?
This varies depending on the doctor's initial evaluation and the patient's preference. Often, the reduction results in a cup or two smaller than the original breast size.
Related Posts