Rhinoplasty is one of the most challenging and complex plastic surgery procedures. It requires a keen sense of surgical skill, extensive experience, and an understanding to how the various nasal structures and tissues respond to surgical intervention. New York rhinoplasty specialist, Dr. Sherrell J. Aston, has written textbook chapters and lectured on rhinoplasty to plastic surgeons from around the world. While rhinoplasty is primarily performed to change the cosmetic appearance of the nose, it is also performed to help improve nasal function. His focus on balancing the features of the nose with the entire face and maintaining the support and function of the nose lead to beautiful, long-lasting results. The vast majority of nasal surgeries are performed in teenagers and young adults, but an increasing number of patients from their 30s to their 60s are having the procedure. Today's advanced rhinoplasty procedures produce natural, gorgeous results with a shorter healing time. Dr. Aston's skill has also made him a member of The Rhinoplasty Society, a nonprofit organization of the world's top nose surgeons.
An experienced and reputable rhinoplasty surgeon always has two things in mind when performing rhinoplasty surgery: Preserving nasal function while creating a beautiful, natural outcome. Dr. Aston works with patients who have breathing problems and will perform functional rhinoplasty as needed. For patients who desire a totally different look, Dr. Aston will never compromise nasal function for cosmetic improvement. Both of these go hand in hand. In many cases, rhinoplasty surgery can correct both an aesthetic irregularity as well as nasal function at the same time. Board-certified plastic surgeons such as Dr. Aston who are highly trained in both cosmetic and functional nasal surgery are able to produce an outstanding aesthetic outcome while simultaneously improving nasal function and breathing.
Rhinoplasty Reviews
"Awesome caring dr! Did a perfect job with my daughters nose surgery! Highly recommend!"
- M.G. /
Google /
Jan 15, 2019
"Just got a rhinoplasty from Dr. Aston. So professional and in love with the results! I would never trust anyone else to do anything than Dr. Aston!"
- A.R. /
Yelp /
Jul 30, 2019
"I became Dr Astons patient as a teenager and then returned as a middle aged man.  His staff makes you feel important and Dr Aston is not only the best Plastic Surgeon in New York, but, he is a kind humble gentle man.   As a man I was very concerned about having a facelift, but, knew it was something I wanted to do.  His work was perfect and subtle and I walk around not looking "done"   There are two other very impressive Plastic Surgeons in New York.  I have seen their work and it is easy to spot. And that is why I didn't use them.  I will be back to Dr Aston again.  I can't say enough good things about him or his staff."
- M.J. /
Yelp /
Feb 16, 2019
"Years before my facelift, I read and studied about NY based surgeons. I decided to go ahead with Dr. Aston. When I was ready, I went for a consultation and was very comfortable with Dr. Aston. My surgery went well, painless and positive in every aspect. When all of my stitches came out, I was so happy. My face was exactly the same with a youthful and fresh look. Dr. Aston is the finest Cosmetic Surgeon and would definitely recommend him. Thank you Dr. Aston. Nobody could t...ell I had work done. Judith Blanco"
- J.G. /
Facebook /
May 25, 2020
"My deepest respect and admiration to Dr. Aston and his magnificent nursing staff for making my cosmetic surgical experience as pleasant and painless as possible. Dr. Aston's work cannot be matched. He and his team are role models of boundless generosity of care and warmth. Not only were all my needs and concerns attended to in the highest professional manner, I felt a sense of empowerment because the results were so excellent. Dr. Aston performed Rhinoplasty, Face Lift and Eyelid Lift for me and I look twenty five years younger. I highly recommend Dr. Aston and his team."
- M.S. /
Google /
Jun 14, 2021
Previous
Next
There are several techniques used for rhinoplasty. The approach taken will be based on the complexity of the surgical case and the overall goal of the patient. In the consultation with Dr. Aston, he will listen carefully to your concerns about your nose and arrive at the plan that is consistent with your desires and nasal anatomy. Dr. Aston will explain the specifics of your anatomy and the procedure he will perform to best give you a nose that is has an "unoperated" natural appearance, functions well for breathing, and gives you the shortest recovery period possible.
OPEN RHINOPLASTY
Open rhinoplasty requires an incision across the columella. In Dr. Aston's opinion, an open rhinoplasty is only indicated when the anatomy of the nose is extremely complex, regardless whether it is a primary rhinoplasty or a secondary rhinoplasty. While the open rhinoplasty approach improves diagnostic accuracy and helps to facilitate the precision of re-engineering a severely misshapen nose, this surgery is very rigorous. Dr. Aston is committed to using this approach for very unique and special cases. In the majority of rhinoplasty cases that Dr. Aston performs, the closed rhinoplasty approach is used.
CLOSED RHINOPLASTY
Dr. Aston prefers closed rhinoplasty in almost all rhinoplasty cases. With this procedure, incisions are made inside the nose to release the nose from its architectural framework, so that he can work on the tip cartilages, the cartilage in the mid-vault of the nose, the nasal bones, and the septum. Dr. Aston has performed several thousand rhinoplasties using the closed technique. The closed rhinoplasty technique requires excellent 3D thinking and understanding of nasal anatomy with an appreciation of how the changes that are made in the nasal structures will look after surgery. Dr. Aston's rhinoplasty technique maintains the architectural integrity of the nose over time. Many of the rhinoplasties that were performed thirty years ago looked good after the first year, but they do not all look good today because less attention was paid to preserving architectural integrity of the nose. Preserving the architectural integrity of the nose is the state of the art principle in rhinoplasty. It is important to maintain architectural integrity in both the bony and the cartilaginous framework of the nose. This preserves the function of the nose as well as contributes to a very natural looking nose.
When the original anatomy of the nose is lacking in architectural integrity, Dr. Aston will rebuild the nose in order to establish proper function and improve appearance.
NONSURGICAL RHINOPLASTY
Dr. Aston also uses injectable fillers for minor reshaping. Fillers, such as Voluma or Restylane, as well as a fat transfer, can be utilized to fill in imperfections such as small deformations, bumps, or a bony appearance. It is important for patients to have realistic expectations and understand that fillers can only do so much in the reshaping process. While it is a nice way to view changes in the nose without having surgery, for a longer lasting result, surgery is the better option.
Dr. Aston performs rhinoplasties in his own modern surgical facility and also at Manhattan, Eye, Ear & Throat Hospital. A rhinoplasty procedure is performed in an accredited surgical facility under general anesthesia. The procedure lasts up to 2 hours and is considered outpatient. After surgery, there will be swelling and soreness around the nose area. Bruising may or may not occur. The nose will be covered by a splint to reduce swelling. The splint is removed on the 5th post-operative day. Patients will be able to see their results immediately; however, it may take several months for the full results to appear. Most patients can usually return to school or work 1 week following surgery. Full athletic activities, except for contact sports, can usually be resumed in 3 weeks.
Results following a rhinoplasty surgery can be quite dramatic for patients, even if the changes made were subtle. A natural, pleasing aesthetic outcome is always the goal. It is important for patients to understand that having rhinoplasty surgery will alter the look and overall shape of the face. Dr. Aston discusses all of this during his initial consultation. It is also important to understand that while the majority of results are just what our patients were hoping for, there is no such thing as perfection when it comes to cosmetic nose surgery. Having realistic expectations up front is important during the pre and post surgical process. Patients will see a noticeable difference in their profile as well as how they appear facing forward. The smaller, softer, shapelier looking nose that is generally the result of a rhinoplasty surgery often has a great impact on our patients. The final results take several months to be shown as the swelling continues to decrease over time. Dr. Aston will schedule several follow-up visits to discuss concerns (should there be any) and check the overall healing progress from the surgery.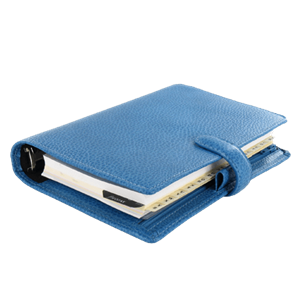 Plan Your Procedure
Procedure Recovery Location

Out-Patient
Contact Us
Best Candidates?
If you are bothered or feel self-conscious because you feel your nose is too big, too wide, has a large tip, a prominent bump, or any other element that bothers you, rhinoplasty surgery may be a great option for you. Dr. Aston works with each patient to understand their individual aesthetic goals and then works to create a treatment plan to address the particular issue. His goal is to preserve function while providing the patient with a beautiful, subtle, and natural looking result.
IS IT RISKY?
All surgical procedures carry some form of risk. These risks can be greatly minimized if an experienced nose surgeon is chosen to perform the surgery. While rhinoplasty is one of the most commonly performed procedures in the U.S., surgeon skill is critical so that a beautiful, satisfactory outcome can result.
SURGICAL OR NONSURGICAL?
This depends on the patient's nose structure and what aesthetic result is trying to be achieved. For significant reshaping, the surgical approach will be performed as this allows the surgeon to manipulate the cartridges and bones. If the patient is looking for a subtle improvement, adding volume may suffice.
HOw Old Do I have to be?
Rhinoplasty surgery can technically be performed on any patient whose nasal growth is complete. For girls and boys, this age is around 15-16 years old. It is important that the individual is undergoing rhinoplasty for the right reasons and is emotionally mature and capable enough to express his or her concerns and everything that is involved regarding surgery. If there is a severe functional problem or trauma has occurred in the nasal cavity, rhinoplasty surgery can be performed earlier after thorough examination and analysis.
What type of surgeon?
Surgeon skill plays a significant role in the outcome of a successful rhinoplasty surgery. While there are many skilled NYC plastic surgeons, Dr. Aston is a board-certified plastic surgeon that specializes specifically in cosmetic facial surgery. This means that he works on faces every single day. He has performed thousands of rhinoplasty surgeries and is known worldwide for his results. Your face is an area on your body everyone sees. Finding a skilled, reputable, experienced rhinoplasty surgeon with proven outcomes and happy patients should be at the very top of your list when researching who will perform your nose surgery.
What about a secondary surgery?
Rhinoplasty surgery is one of the most technical cosmetic surgeries performed. It takes a very experienced plastic surgeon who has the knowledge pertaining to the anatomy of the nose, as well as an artistic eye to create a natural outcome. Unfortunately, some surgeons are not able to provide these desired results. Dr. Aston works with rhinoplasty patients by performing a secondary surgery (known as revision rhinoplasty) to help create the nose they originally wanted. He has performed countless revision surgeries, taking patients who are in a very stressful and worried disposition due to a poor outcome and uses his experience and skill to create the nose they want. This surgery has oftentimes been life changing for our patients who did not know a successful revision process could occur.
The Beautiful Nose You Deserve
Rhinoplasty surgery performed by New York City board certified plastic surgeon Dr. Sherrell Aston has changed the lives of so many patients. If you are self conscious about how your nose looks and have considered or thought about having cosmetic nose surgery, we invite you to call our Manhattan plastic surgery office today. It is normal to have fears about this procedure since it directly affects the look of your face. Dr. Aston is known for his natural looking results. He immediately sets patients at ease during the very first consultation. With his surgical skill, experience, and artistically trained eye, he has been able to transform the noses for both men and women allowing them to have the confidence to show their face from all angles. Call our office today to learn more.
Related Posts