Manhattan plastic surgeon, Dr. Sherrell J. Aston, is a facelift specialist and creates natural, younger looking results for individuals seeking improvement to their facial appearance. While this procedure is especially common among women, in the past 10 years there has been a significant increase in the number of men having facelifts. A facelift helps with lifting and repositioning sagging facial structures from the corner of the eyes down to the collarbone. Incisions are made to accommodate for men with shorter hairstyles and sideburns. In addition, Dr. Aston uses a very unique surgical technique for bald men. The incisions are hidden around the ear with no extensions in the temple area or on the scalp behind the ear.
Male Facelift Reviews
"Nose and Face - Dr. Aston did such a great job when he fixed my nose after an accident last year that I just went back to have my face done. The result is so beautiful and natural that my best friend just had her face and neck done by Dr. Aston with an equally wonderful result. He is a true artist. I could not be more happy."
- Anonymous /
Vitals /
Aug 25, 2011
"I had a facelift and a few "other things" in February, 2012. Everything was beyond exceptional from Dr. Aston's great skill, kindness and warmth to the precision of Jane P., his nurse who saw to every single detail (hotel, nurses) so that I had little to worry about. The nurses were highly trained, and the experience was just very positive from my first appointment to the current follow-up. I cannot say enough good things about Dr. Aston and his staff and I would highly recommend him, without exception, to anyone who is considering cosmetic surgery."
- Anonymous /
Vitals /
Mar 02, 2012
"Dr. Aston is, without question, the very best in his field. I had facelift and eyelid surgery in February, 2012. My experience with this warm, wonderful and highly skilled doctor was excellent from my first appointment. His staff are highly trained and every detail was taken care of in advance by his R.N. Jane Peterson who tended to everything with great care. I would recommend that anyone who is considering cosmetic surgery see Dr. Aston. I am thrilled with the results of the surgery. There are not enough superlatives to describe my experience with Dr. Aston and his staff."
- Google User /
Google /
Aug 05, 2012
"One of a kind - Dr. Aston is not only a highly trained and skilled surgeon, master of aesthetics, comedian par excellent, but, moreover, a warm, caring and unforgettable human being.I am 62, had a neck and facelift, light chemical peel and facial fat grafts, all performed by Dr. Aston's magical hands and assisted by his highly capable staff.Results could not have been better. I look completely natural. Absolute strangers stop me in stores and on the street to compliment me on my looks. They all ask me what do I have on my skin (nothing,except moisturizer.) I have a gym of men following me from floor to floor and machine to machine.Kudos to you Dr. Aston and to your staff, and may you live and work well into your hundreds."
- Anonymous /
Vitals /
Sep 14, 2013
"Dr aston is the doctor i chose to do my facelift. Although i am still waiting for sweeling to subside, i can already tell how natural i will look."
- Anonymous /
RateMDs /
Nov 03, 2013
Previous
Next
Dr. Aston uses different surgical techniques for different patients depending on their anatomy. It stands to reason that no one facelift technique is appropriate for all patients. However, Dr. Aston lifts and tightens the deeper plane of the face and neck, including the muscles, in order to produce a fresh and rejuvenated look without the appearance of having a surgical procedure.
In most cases, the goal is for a male patient to have a refreshed and more youthful appearance with good neck, jawline and cheek contours similar to those that he had at a younger time in his life. For most patients the cheeks, jaw line and neck are lifted together given an overall improvement.
For some males it is possible to improve the neck, tightening the muscles under the skin, removing fat deposits, and lifting a sagging neck skin. Dr. Aston will tell you if this is possible in your case to achieve a result that will accomplish your goals.
Facelift surgeries can be performed under general anesthesia or intravenous sedation and local anesthesia. While the surgeries are performed on an out-patient basis, Dr. Aston requires that all of his facelift patients spend the night in the hotel across the street from the surgical facility. Dr. Aston visits his patients early the next morning. The vast majority of patients have a private duty nurse with them following surgery until they go home the next morning. Most men return to work after 2 weeks and return to full aerobic activities after 3 weeks.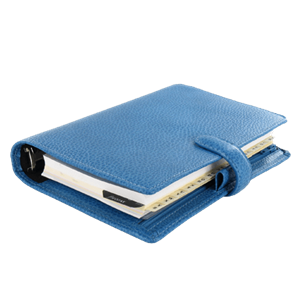 Plan Your Procedure
Procedure Recovery Location

Out-Patient
Contact Us
Is a Facelift the Only Way?
Similar to women, not all men have to undergo surgery to look and feel younger, especially when it comes to facial rejuvenation. Dr. Aston offers numerous nonsurgical treatments that his male patients may benefit from prior to having surgery. This includes BOTOX® and filler injections for wrinkle improvement, or a skin resurfacing procedure to help with skin irregularities. In addition, some men may only need their forehead or brows addressed. In these cases, endoscopic surgery with an incision along the eyebrow can be performed to create a more alert, younger appearance.
Whether female or male, Dr. Aston's philosophy when it comes to a facial procedure, especially a facelift, is that less is better. He aims to keep the results natural and subtle, yet effective. His goal with his male patients is to keep the masculine look in place while improving the skin's firmness, laxity, and position so that a younger look can be achieved.
Dr. Aston has mastered his facelift technique for men. This is a huge concern for many of his male patients and he assures them during the consultation, that scarring can be kept to a minimum. This is especially important to men with thinning hair, receding hairlines, or those who are bald. Dr. Aston's specialized incisional techniques allows men to have a complete facelift, with outstanding results, and minimal to no scarring.
Related Procedures
Related Post