Manhattan plastic surgeon, Dr. Sherrell J. Aston, helps men and women achieve a more youthful facial appearance with brow lift surgery. A brow lift is a common cosmetic procedure that helps lift the brow to give the upper face a more alert, softer facial appearance. In many people, the signs of aging can often affect the upper portion of the face first; however, not all patients need a brow lift. Their eyebrow position, relative to their bony orbital anatomy and their upper eyelids, remains in a good position for most of their life. For some, an actual forehead lift may be more suitable. The main areas of concern associated with the aging of the forehead and brow are lines across the forehead, vertical lines between the inner portion of the eyebrows, sagging of the skin on the upper portion of the nose, and heaviness of the eyebrow. During the initial consultation, New York brow lift specialist Dr. Aston will evaluate which procedure will produce the best results for the patient depending on the specific areas of concern.
The incision techniques used during a brow lift or forehead lift procedure depend on the severity of sagging, the skin condition, and the hairline location. There are classic incisions which may be located on the forehead or upper eyelid, or a coronal incision, which runs from ear to ear underneath the patient's hair. A less invasive treatment is possible with an endoscopic brow lift.
FOREHEAD INCISION
A traditional forehead lift involves an incision that extends across the top of the head. This is a very powerful technique that lifts brows that are extremely low, and corrects deep transverse creases across the forehead.
CORONAL BROW LIFT
An incision that hides the scar within the hair area is the coronal brow lift. The incisions is made from one ear to the other, running along a few inches above the patient's hairline. The eyebrows are then repositioned to correct the tired, aging appearance by pulling the muscles up. With this technique, the hairline is also positioned higher. The results are typically subtle, just enough to stretch the droopy eyelids but not lifted too severely, which would result in a shocked, wide-eyed look.
ENDOSCOPIC BROW LIFT
The use of endoscopes gives way to less invasive treatments. During an endoscopic procedure, several small incisions no longer than half an inch are made close to the hairline. A tiny camera at the end of a thin tube will be inserted to allow the surgeon to operate via a monitor. Other instruments are inserted that will perform the necessary surgical steps to correct the cosmetic problem. Sutures are placed underneath the skin to help lessen scarring. The healing from this technique is quicker compared to the classic brow lifts.
Brow Lift Reviews
"Dr, Aston -- the best! - Love the charm and friendliness of all the staff which is so important to me. Am so much improved and highly recommend to others. Dr. Aston is really the best and wants to make you happy. So happy I came here. Had a full face lift, brow lift, eyes, and chemical peel. Think very highly of Dr. Aston and his staff. Nurses were very caring in follow-up as well. Will return here as needed for future work."
- Anonymous /
Vitals /
Jul 25, 2015
"The operation was 'a walk in the park'. Dr. Aston gave me a light sedation with a long lasting pain killer. His personal nursing staff are superb. I was blessed to be taken care of by Denise. On a scale of 1-10 she was a 100!! I had no pain and she kept ahead of the pain by making sure the dosage as given just before the prescription wore off. Because of the ice and pain medicine I had no bruising no discomfort - my face was just puffy like I had the measles. Returning home I followed the exact instructions, read and rested - still no bruising. I started to walk on the treadmill Friday , three days after surgery and have been walking on thhe treadmill since. I have been out to dinner for the last three nights and absolutely no one even flinched at me. It's such a delight when you have a great and kind doctor who checked on me four times in the hospital. It is such a delight to have no pain and no bruising because doctors personal nurses know just what to do. I expect to come back for a brow lift in four when I am 72. 'There maybe a lot of young plastic surgeons in New York who have fancy techniques - but you need doctor Aston who is a true artist. Thank you doctor Aston!"
- M.G. /
Citysearch /
Jul 28, 2014
"Dr. Aston and his staff are awesome. It's day 3, post browlift surgery. I came in to Dr. Aston's office for my 1st post-op visit and, without exaggeration, you would never believe that I had browlift surgery 3 days ago. Day 1, post op, I actually looked great (minor swelling on forehead with no bruising). I felt so pretty that I even wore makeup! Day 2 post op, the minor swelling was a bit more pronounced because it was resolving downward (as is typical with any facial swelling) and I had a very slight bruise near my eye corner (but again, barely noticeable). Day 3, post op, I took public transportation to Dr. Aston's office, with no facial coverings or makeup. Not only was I amazed at my day 3 post-op look, I think Dr. Aston and staff were equally amazed. I anticipate that I will look even better when my stitches are removed in 4 more days. Kudos to Dr. Aston, his magical surgery, and his wonderful staff. They are the VERY BEST!"
- Anonymous /
Vitals /
Jan 15, 2017
"Dr. Aston has performed a face/neck lift, brow lift and chemical peel under my eyes and I'm so happy with the results. The transformation is amazing."
- P.F. /
Healthgrades /
Nov 04, 2019
Previous
Next
A brow lift is performed under general anesthesia or local anesthesia in an accredited surgical facility. It can last between 1 to 2 hours. Patients are sent home after surgery and advised to limit movement for up to 2 days. There will be some bruising and swelling that may be present. Patients will be able to go back to a normal routine within a week and resume exercise in 3 weeks.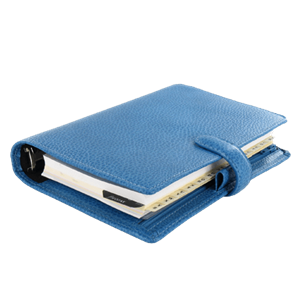 Plan Your Procedure
Procedure Recovery Location

Out-Patient
Contact Us
FACELIFT VS BROW LIFT?
Dr. Aston will evaluate the problem areas on the face and recommend the best approach for facial rejuvenation. A brow lift enhancement is confined within the upper area of the face, while a facelift also improves the appearance of the lower area of the face including the cheeks and neck. Depending on the severity of the wrinkles and the sagging, a full facelift may be a better approach.
VISIBLE SCARRING?
Because the incisions are made in areas that can act as concealer, often the hair or natural crease of the face, scarring is generally not obvious. Dr. Aston will make sure that the incisions are carefully placed to minimize the effects of scarring.
IS BOTOX® A BETTER OPTION?
BOTOX is a nonsurgical cosmetic treatment that targets forehead wrinkles. While it does an exceptional job of smoothing out lines and wrinkles on the forehand and around the eyes, it does not correct drooping of the skin folds around the eyes. Depending on the patient's anatomy, BOTOX is worth trying to see if this treatment satisfies the patient's aesthetic goals. If BOTOX does little to the cosmetic issue, then a brow lift may be considered.
NATURAL LOOKS?
The ultimate aim for a brow lift procedure is to give the face an appearance that is fresh and youthful. With this surgery, Dr. Aston is an expert who ensures that results are subtle enough so that it doesn't look surgically treated. An experienced facial surgeon will have a thorough understanding of the internal structure of the face and will create results that are natural and prevent a wide-eyed or hyper-alert look.
Related Posts