Manhattan NYC Woman Looks Years Younger After Facelift, Upper Eyelid Surgery
Procedure Details
We love the way our patient looks after having cosmetic facial surgery with Dr. Aston. To improve the appearance of aging skin, facial sagging, and droopy eyelids, Dr. Aston used a combination of procedures to create a more awakened appearance. He performed brow lift surgery as well as upper eyelid (blepharoplasty) surgery to give her a more "alert" look, while at the same time providing a softer glow. Eyelid surgery combined with the brow lift essentially took away the "mad" or "tired" appearance. Dr. Aston also performed facelift surgery, which dramatically improved facial wrinkles, sagging, and lines throughout the mid face. Using the SMAS technique, which goes deeper within the muscular tissue, he was able to also manipulate the muscles within the neck, so that her lower face appears tighter and more contoured. As you can see from the photos below, cosmetic facial surgery created a terrific outcome for our patient. She looks and feels younger and loves her results!
More
Left profile view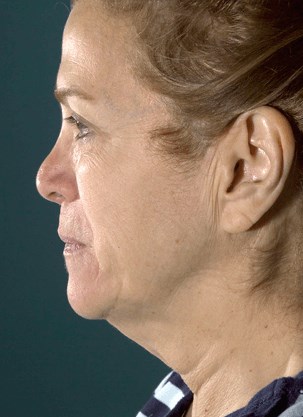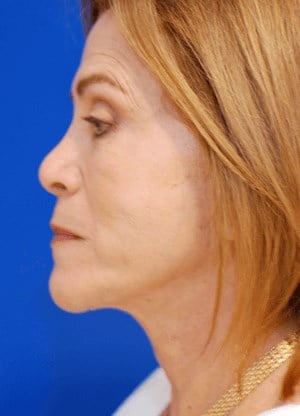 You can see a significant improvement in many areas on the face. Her neck is tighter and contoured, which creates a sharper, younger profile. You can also see the "lift" of her upper face, thanks to brow lift surgery and upper blepharoplasty. The facelift performed by Dr. Aston greatly diminished the droopy skin, facial wrinkles and overall sagging that is present in the first photo. More
Front view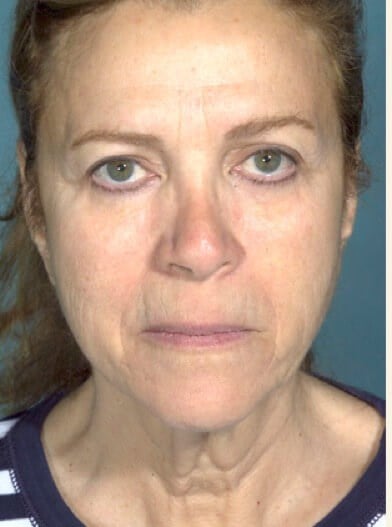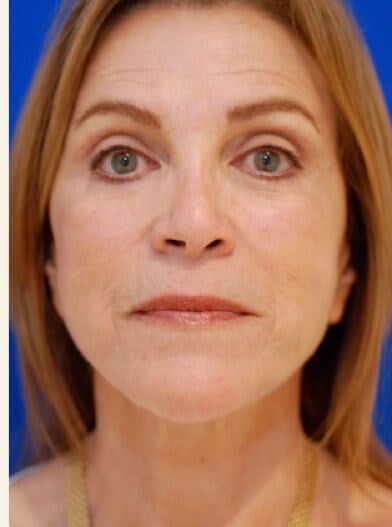 Our patient looks and feels a decade younger. The goal of cosmetic face surgery is to create that dramatic change, but with a subtle-looking outcome. The right blend of procedures can create beautiful results that can last years! More
New York City plastic surgeon, Dr. Sherrell J. Aston, provides thorough consultations and then creates a treatment plan custom to each patient. Our patient's results speak for themselves in the before and after photos. A unique blend of facelift surgery, eyelid surgery, and a brow lift created a younger look and took years off of our patient's appearance. Call our Manhattan office today to schedule your consultation and meet with Dr. Aston to discuss your aesthetic goals.
Location