Manhattan plastic surgeon, Dr. Sherrell J. Aston, is considered one of the preeminent authorities in the world on the subject of facial rejuvenation. A facelift is defined as correcting the aging process from the corner of the eyes down to the collarbone. That includes the mid-face, cheeks, jawline, and neck. Dr. Aston's facelift procedures are designed to give the individual a natural, unoperated look with the shortest recovery time possible, and a subtle, gorgeous result that is long-lasting. New York City facelift surgeon, Dr. Aston, has performed several thousand facelifts and is regarded by his peers as one of the surgeons who developed modern facelift techniques. Dr. Aston's facelift procedure is highly individualized and designed for each patient according to his or her anatomy. There are several techniques to reposition and restore the underlying foundation, including the fat and fascia in the face and the muscles in the cheek, jawline, and neck.
candidate for a facelift?
Many people lose facial fat volume as part of the aging process but people in their early 40s and 50s usually need volume redistribution and volume addition. When people have loss of tissue volume in their face, Dr. Aston will add fat taken from another part of the body, which is known as a fat transfer, or he will use a dermal filler. Both processes help to add fullness, while at the same time softens lines and wrinkles.
Understanding When it is Time for a Facelift
When adding volume alone will not garner the desired results, a surgical facelift often makes the dramatic difference our patients are looking for. A facelift improves the appearance of the aging process all the way from the forehead to the corner of the eyes, down to the collarbone. It can address one or multiple areas, including the upper face, the mid-face, the cheeks, jawline, and neck. Some patients will benefit from having a brow lift too (also known as a forehead lift) during the actual facelift surgery. Not all facelift patients need a forehead lift. For many patients, the eyebrows maintain an adequate position without anything being done for them. In many cases, the neck is corrected too. This can significantly enhance a person's profile and take years off their face.
During the initial consultation, Dr. Aston will examine the facial contour and skin laxity and determine which approach to use. He offers various methods of facelift surgery and customizes each lift per the patient's needs. Older patients with severe skin sag may need a deep lift, which lifts the skin from the top of the forehead (using a vertical approach), all the way down to the neck (using a horizontal technique). Adults who are in the mid-life age range may benefit from a mid-face lift, which is performed to reposition cheek pad fat underneath the cheekbone to diminish a hollow look. Regardless of the changes you desire, Dr. Aston will employ the correct method to give you a beautiful, natural outcome.
Facelift Reviews
"I am beyond satisfied with the natural results of my procedures. It is a natural and refreshed look. Dr. Aston is an artist. He also has the most wonderful bedside manner. He is very thorough, patient, and takes time to answer all questions. The same is true for all the nurses and staff. Everyone is terrific in this office."
- Anonymous /
Healthgrades /
Feb 23, 2020
"Years before my facelift, I read and studied about NY based surgeons. I decided to go ahead with Dr. Aston. When I was ready, I went for a consultation and was very comfortable with Dr. Aston. My surgery went well, painless and positive in every aspect. When all of my stitches came out, I was so happy. My face was exactly the same with a youthful and fresh look. Dr. Aston is the finest Cosmetic Surgeon and would definitely recommend him. Thank you Dr. Aston. Nobody could tell I had work done."
- J.G. /
Facebook /
May 25, 2020
"Years before my facelift, I read and studied about NY based surgeons. I decided to go ahead with Dr. Aston. When I was ready, I went for a consultation and was very comfortable with Dr. Aston. My surgery went well, painless and positive in every aspect. When all of my stitches came out, I was so happy. My face was exactly the same with a youthful and fresh look. Dr. Aston is the finest Cosmetic Surgeon and would definitely recommend him. Thank you Dr. Aston. Nobody could t...ell I had work done. Judith Blanco"
- J.G. /
Facebook /
May 25, 2020
"My deepest respect and admiration to Dr. Aston and his magnificent nursing staff for making my cosmetic surgical experience as pleasant and painless as possible. Dr. Aston's work cannot be matched. He and his team are role models of boundless generosity of care and warmth. Not only were all my needs and concerns attended to in the highest professional manner, I felt a sense of empowerment because the results were so excellent. Dr. Aston performed Rhinoplasty, Face Lift and Eyelid Lift for me and I look twenty five years younger. I highly recommend Dr. Aston and his team."
- M.S. /
Google /
Jun 14, 2021
"Dr. Aston has performed a face/neck lift, brow lift and chemical peel under my eyes and I'm so happy with the results. The transformation is amazing."
- P.F. /
Healthgrades /
Nov 04, 2019
Previous
Next
Dr. Aston uses the approach that is best for each patient's anatomy. In every patient, he repositions the underlying foundation, which consists of fascia (called the SMAS), fat, and muscle to restore tissues to their original position without stretching the overlying skin. Dr. Aston was one of the first surgeons to use the SMAS/platysma technique (the platysma muscle is along the lower cheek, jawline, and neck) and he developed the FAME (finger assisted malar elevation) technique, which is a deep plane procedure to lift the upper cheek fat and skin as a single unit for specific patients. At the initial consultation, Dr. Aston will tell you which of the procedures will give you the best and most natural result.
Traditional Facelift (SMAS)
SMAS is the superficial musculo-aponeurotic system, which is a muscle complex that is primarily active when it comes to facial expression. With normal wear-and-tear due to age, gravity, and personal habits, muscle tissue loses its integrity and becomes displaced significantly for those over 50. This particular facelift is considered the standard when it comes to this cosmetic procedure. Incisions are hidden in the hair and around the ear cartilage. The skin is released from the deep tissue and the SMAS and platysma layer is contoured to give the best result for the individual anatomy. Excess fat and skin are removed.
Different patients need different facelift techniques depending on their anatomy and what one is trying to achieve. There is no one technique that is appropriate for all patients. The platysma muscle in the neck and along the jawline is always corrected in continuity with the SMAS procedures in the cheeks. High SMAS technique is used for patients who need increased volume in the cheek area as well as in the upper lateral orbital area. It is an excellent technique for lifting and contouring some faces.
Oblique plication varies in its vector from patient to patient, depending on where volume is needed to contour the face to the desired result.
Transverse plication is an excellent technique when cheekbone contour is desired and needed. It is specific in giving higher cheek and malar contour.
The FAME technique developed by Sherrell J. Aston, M.D. repositions skin and the mid-face foundation as a single unit. This technique is used specifically for repositioning mid-face contour when there is a small amount of excess skin but significant laxity in the deep layer structures. When combined with a high SMAS technique, the underlying tissues and skin can be repositioned on separate vectors, giving an elegant, unoperated appearance.
A short-scar facelift is named from the shorter incisions made; a mini lift is a quick treatment that corrects the middle and lower face. Many patients initially consider this technique, but this doesn't correct any severe issues and usually renders short-term results. Patients who undergo this procedure are most likely to also stage a full facelift as a final step to fully rejuvenate and reshape the face to its youthful curves.
Dr. Aston performs surgical facelifts in his own modern New York City accredited ambulatory surgical facility, as well as at Manhattan Eye, Ear, and Throat Hospital. Depending on the surgical approach used for each individual, Dr. Aston will recommend general anesthesia or local anesthesia with sedation. Due to new minimally invasive approaches, high definition 3-D imaging, and rapid recovery techniques, bruising and swelling are greatly minimized. Most patients start to look and feel good in about two weeks and return to normal exercise activities in 21 days. Once the swelling and bruising have diminished and surgical incision heal, patients begin to see their results. Dr. Aston does several post-op visits with our patients to examine the results.
Facelift Testimonial Video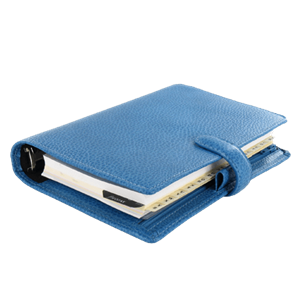 Plan Your Procedure
Procedure Recovery Location

Out-Patient
Contact Us
NYC men and women who have facial sagging, wrinkles, lines, and loose skin from sun exposure, aging, gravity, weight loss or other stress factors may benefit from a cosmetic facelift. Manhattan board-certified plastic surgeon, Dr. Sherrell Aston is considered an expert in cosmetic facial surgery and his subtle yet dramatic results have changed the lives of countless patients. We invite you to call our plastic surgery office to schedule your consultation and learn about all of the options available to you. Many patients can benefit from nonsurgical treatments if they are not quite ready for surgery. This can also be discussed during your consult with Dr. Aston.
NON-INVASIVE TECHNIQUES?
Cosmetic surgery is constantly evolving and always finding ways to minimize the invasiveness of procedures. There are countless options that are considered less invasive than a facelift, including wrinkle relaxers such as BOTOX®, injectable fillers, microdermabrasion, and chemical/laser peels. These alternatives aim to correct signs of aging such as wrinkles, as well as flatten and soften folds and contours. The effects, while effective, are often short-term and last about 6 months to a year. Although these procedures can be safely repeated, for some a facelift may be a better, more permanent option.
HOW NATURAL?
Immediately following a facelift procedure, the patient will feel tightness and a pulling sensation. This is normal as the facial tissues, skin, and muscle adjust to their new positions. Dr. Aston has years of experience and has performed several thousand facelifts. Your results will be elegant and natural. A doctor with experience in facial surgery will create natural, smooth results that will last for years to come.
VISIBLE SCARS?
A traditional facelift requires stitches starting in the temple hairline, but the scars will be well concealed within the hairline and natural creases around the scars. With the lesser invasive techniques, the scars heal pretty well and will almost be completely invisible to the naked eye.
BEST AGE?
Anyone can consider a facelift as soon as evidence of aging starts taking a toll on the skin. Generally, patients who are age 50 to 70 consider a facelift. Personal habits and environmental conditions can impact the skin. There are patients who are only 40 that are also good candidates for a facelift.
SECONDARY PROCEDURE?
Patients frequently ask Dr. Aston how long a facelift will last. Once you have had a facelift, you will look better than nature intended for the remainder of your life. Mind you, 10 years after surgery you will not look as good as 4 to 5 years after surgery because aging does continue, but you will look better than if you had not had the procedure. Secondary facelifts are performed 10 to 12 or even 15 years after the original procedure. This is not because the patient has returned to their pre-surgical condition, but because they are seeing changes occurring with the passage of time and they wish to maintain a more youthful face.
Related Posts