Manhattan NYC Woman Prevents Aging With Mid-Facelift and Brow Lift Surgery
Procedure Details
Even patients in their mid-30s and 40s are candidates for facial cosmetic surgery. While their wrinkles, lines, and sagging skin may not be as advanced as someone in their 60s or 70s, there are still great options to help prevent advanced aging. This 36-year old patient still has nice skin laxity, but she did start to notice slight sagging in the mid-face area, and desired to tighten it and undergo cosmetic facelift surgery to slow down the effects of aging. Dr. Aston performed a (mini facelift) mid-face lift, also referred to as a short scar facelift. This provides a subtle lift to the cheeks, similar to how a filler would work, but with results that last for a very long time. Dr. Aston also performed a brow lift, which helped with forehead wrinkles and lines. While the results appear subtle, the long-term outcome was important to our patient as now she can enter into her 40s with a younger looking appearance for years to come.
More
Front view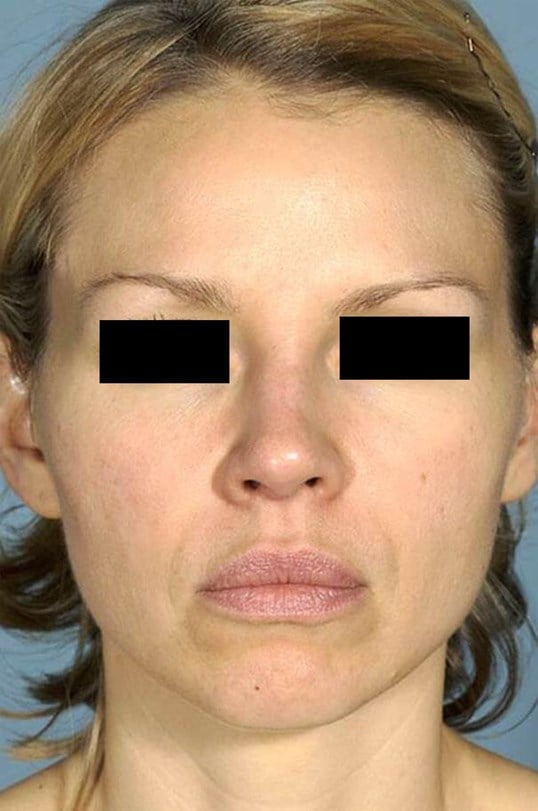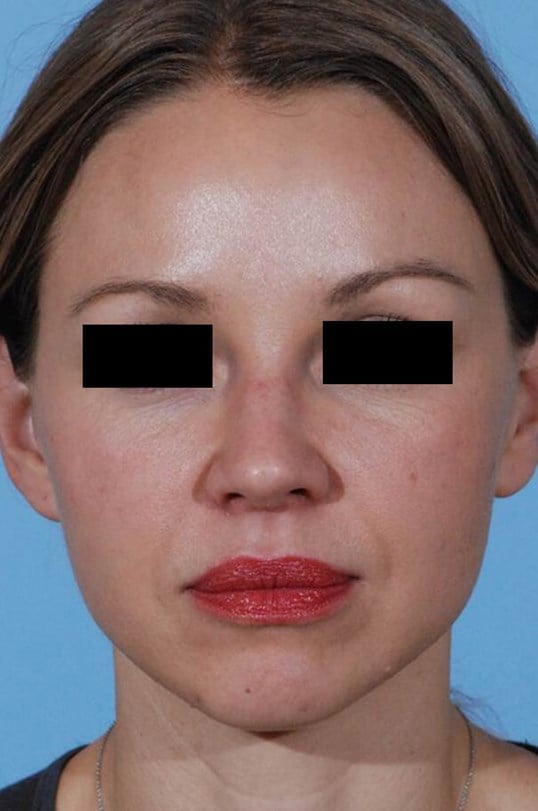 Front view of our patient, before and after her facelift surgery. SMAS Plication was performed on this patient. The surgery helped lift her cheeks, which improved the nasolabial folds and drooping skin around the lower face and cheek area. More
Right side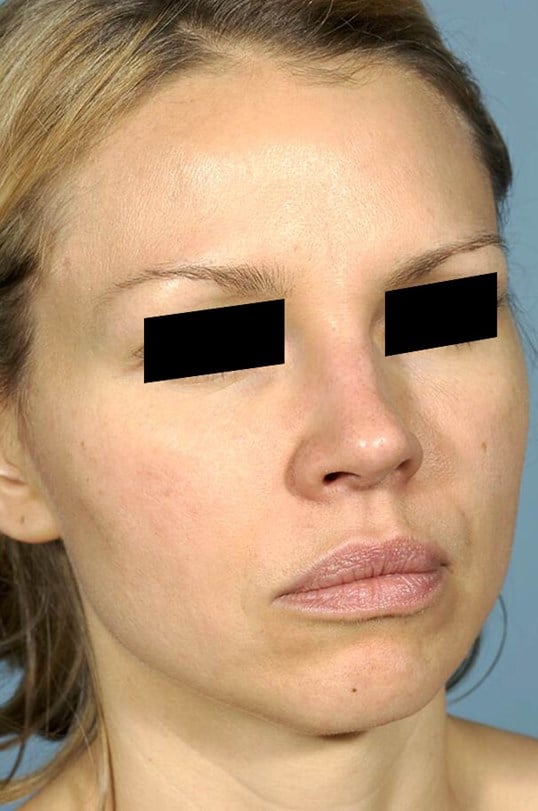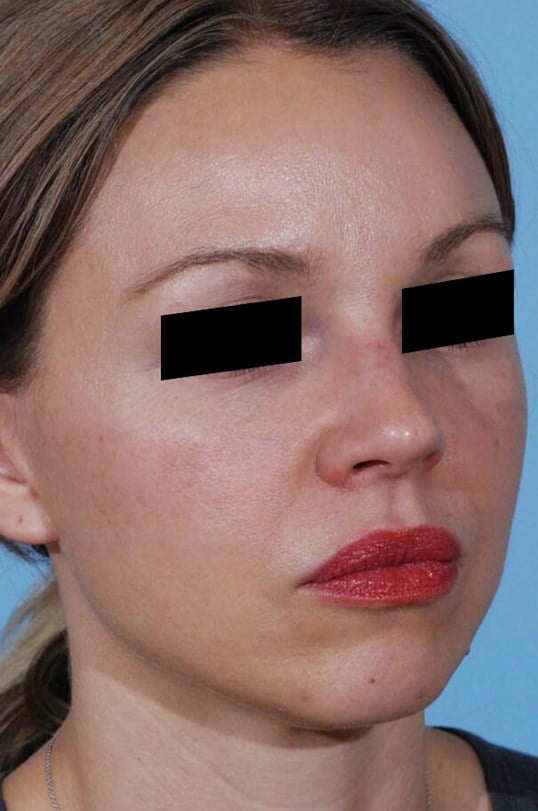 Our patient looks beautiful and natural. Her cheeks are slightly lifted, which creates a great result for the mid-face and lower face area. While some individuals look to have facial fillers in their 40s, Dr. Aston is confident that this patient will not need fillers as her surgical results should last for many years. More
Maintain Your Youth Early!
We invite you to call our New York City cosmetic surgery office and consult with brow lift surgeon, Dr. Sherrell J. Aston. Dr. Aston provides a realistic approach and a tailored plan to move you gracefully through each decade. With outstanding advancements in facial cosmetic surgery, facelift and brow lifts can be peformed earlier than one might imaging, hold the hands of the clock steady for years to come. We have options for all, and look forward to meeting you soon.