Manhattan NYC Woman gets Facelift, Neck Lift, Full Face Laser Skin Resurfacing 
Procedure Details
Our New York City patient came to see Dr. Aston in her mid-60s. During her consultation, she discussed her concerns regarding her facial appearance and desiring cosmetic surgery to enhance and create a younger look. She presented with sagging skin, drooping jowls, hanging skin in the neck area, and pigmentation and discoloration due to sun damage and aging. Dr. Aston developed a treatment plan that included both surgery, as well as a nonsurgical approach for treating surface imperfections. Our patient under went facelift surgery, using a deep plane tissue approach which repositions the fat and tissue under the skin, and pulls the remaining skin to a taut appearance. Her neck was treated with neck lift surgery, specifically, a lateral platysma lift which completely recontoured her lower face and profile. Once her surgical wounds healed, Dr. Aston performed full face laser skin resurfacing using the Ebrium laser. This diminishes surface irregularities such as age spots, sun damage, discoloration, blemishes, fine lines and wrinkles caused from years of being in the elements of the outdoors. Her final result looks beautiful. She appears younger, much softer, and very natural. She loves her new look!
More
Right profile view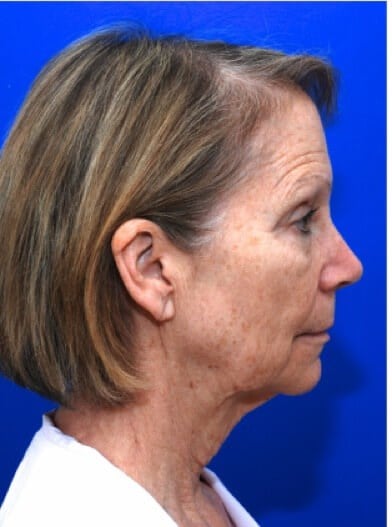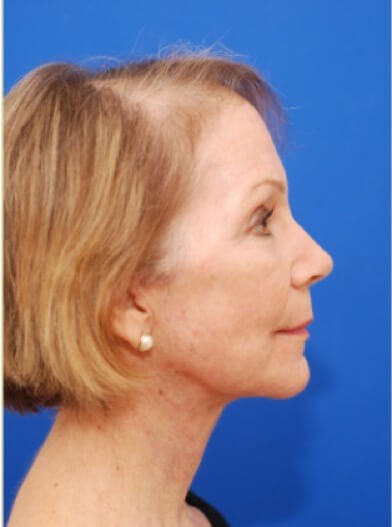 This view shows the beautiful results that skin tightening in the neck area can produce. Neck lift surgery removes loose and hanging skin in the neck and creates a sharper, younger appearing profile. More
Left profile view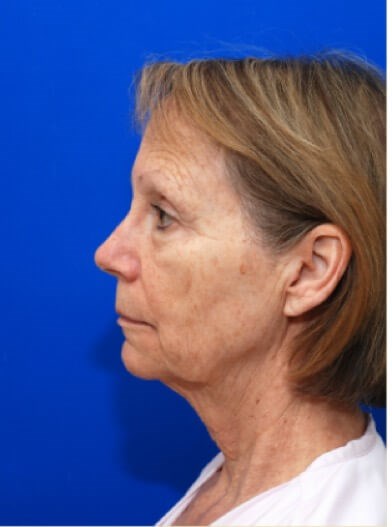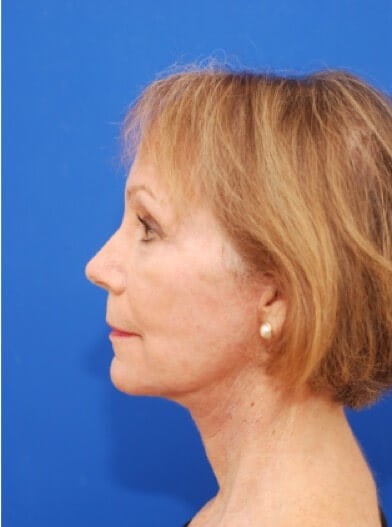 Droopy Jowls are very evident in the before photo. The after photo's results, thanks to facelift surgery, shows the jowls lifted and even with the rest of the lower face contour. Midface sagging is not only diminished, but practically gone. Her results look natural and soft. More
Front view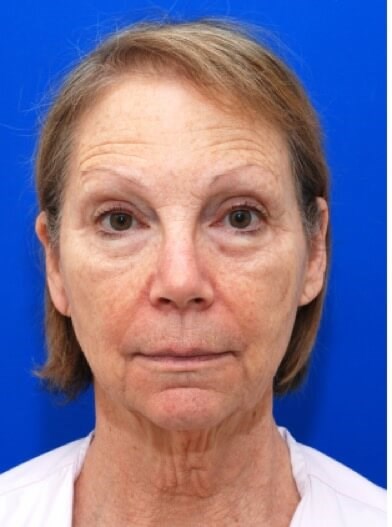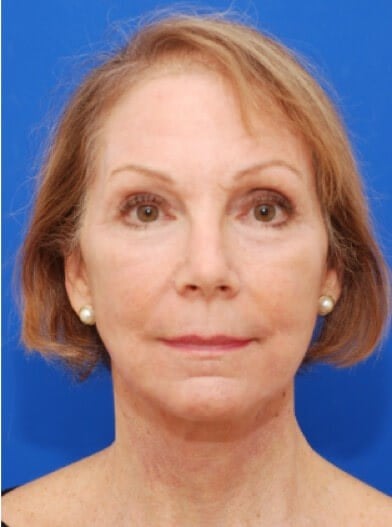 The artistic skills of facial cosmetic surgeon, Dr. Sherrell Aston, created a look for our patient that appears a decade younger. Facelift surgery, neck lift surgery, and full face laser rejuvenation produced a tighter, taut, softer look. Her wrinkles and lines, as well as sagging and loose skin have improved dramatically. More
Left oblique view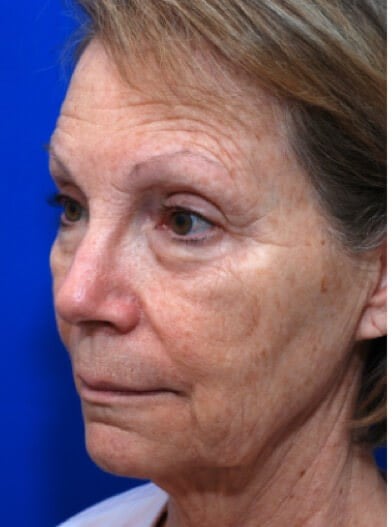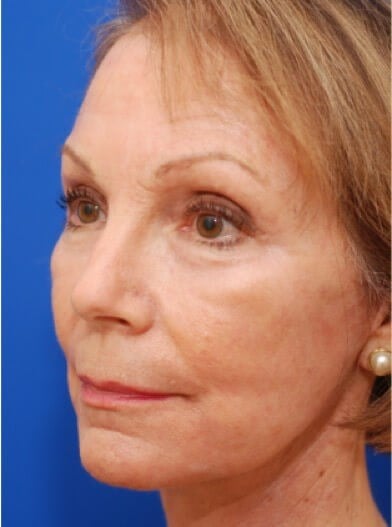 Sun damaged and aging skin can be corrected with advanced laser treatments. Dr. Aston uses the Erbium laser for full face laser skin resurfacing, or partial face if needed. Our patient's results are incredible! Her blemishes, freckles, discoloration, and fine lines are significantly reduced because of this outstanding treatment. More
Look 10 Years Younger Today!
New York City plastic surgeon, Dr. Sherrell Aston, is known for his outstanding results. He understands that each patient has their own concerns, and creates a treatment plan based on their specific goals, bone structure, and areas that need to be corrected. Facelift surgery can create stunning outcomes. Combined with other treatments such as a neck lift, and laser treatments, the face can look and feel years younger. Call our NYC cosmetic surgery office to learn more. We also offer numerous other procedures that compliment facelift surgery, such as brow lift surgery, chin augmentation, BOTOX, fillers, and much more.
Location