Manhattan NYC Girl Has Closed Rhinoplasty and Chin Implant Surgery. Beautiful!
Procedure Details
New York City cosmetic surgeon, Dr. Sherrell Aston, is known for creating gorgeous results with rhinoplasty surgery. This 22-yr old NYC girl desired to have a smaller appearing nose, because she felt her tip was too wide. Dr. Aston performed closed rhinoplasty surgery to solve this issue. During surgery, the nose was reshaped to look smaller and more proportionate with the rest of the face. Because our patient had short nasal bone structures, Dr. Aston used a graft to help support the top of the nose. The new shape also helped to improve the length and appearance of the nasolabial area. In addition to rhinoplasty, Dr. Aston completed the transformation by inserting a medium chin implant. This helped to bring the nose and chin into better proportion. Rhinoplasty combined with chin augmentation surgery gave our patient a natural, gorgeous look that she is very pleased with!
More
Right profile view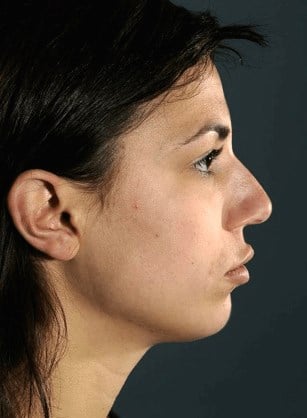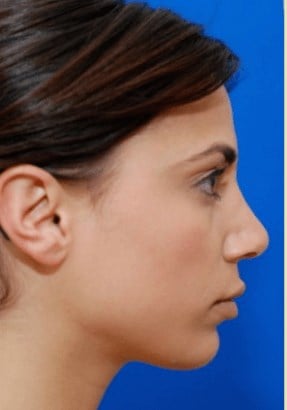 The before photo shows the imperfections our patient wished to enhance. She felt her nose was too wide, and curved outward when looking at her profile. Her result is a nose that looks much smoother, shapelier, and feminine. More
Left profile view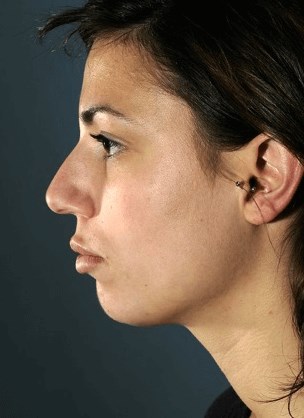 The tip of her nose appears more rounded thanks to closed rhinoplasty nose reshaping. This view also shows how a chin implant can dramatically bring the nose in better proportion with the rest of the face. More
Right oblique view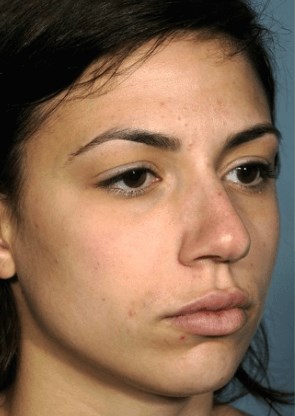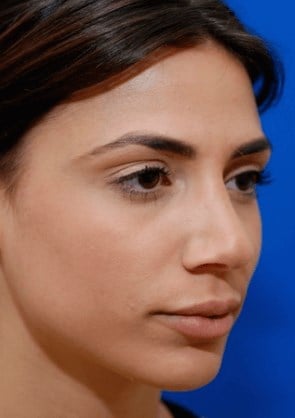 While rhinoplasty surgery and chin augmentation surgery created dramatic results for our patient, the outcome actually appears soft and subtle. This is exactly the outcome she desired. We think she looks enhanced and stunning! More
Left oblique view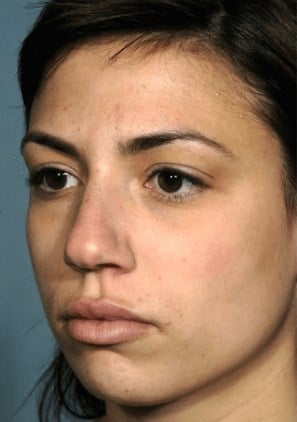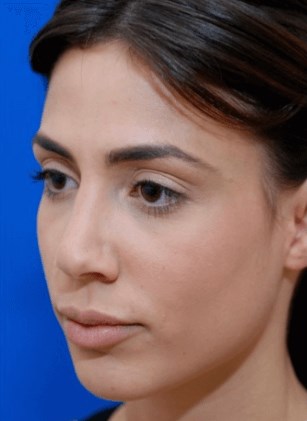 The entire face appears in complete proportion from the top of the nose to the bottom of the chin. The look appears natural and even. The graft technique used during the closed rhinoplasty procedure helps to support the top of the nose and its new shape. More
Front view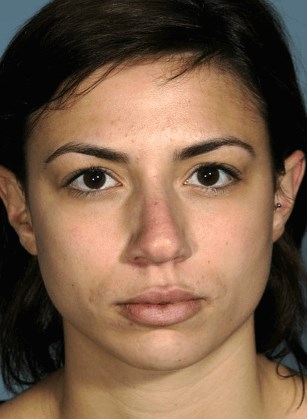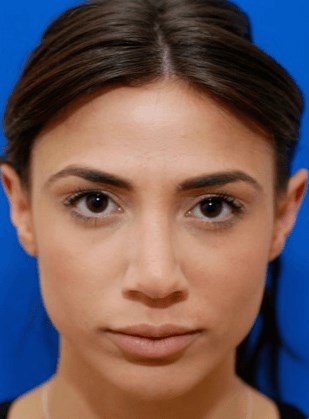 Same girl, but what a huge difference nose surgery and chin augmentation can make! We are very pleased with the results, as is our patient. More
Dr. Sherrell Aston is a renowned rhinoplasty surgeon with years of experience in creating gorgeous outcomes through nose surgery. If you are unhappy with the size, shape, or look of your nose, we invite you to call our Manhattan cosmetic surgery practice to schedule a consultation. There are many options to consider and we are happy to discuss each of these with you!