Manhattan NYC Woman Has Facelift Surgery and Upper and Lower Blepharoplasty
Procedure Details
New York City cosmetic surgeon, Dr. Sherrell Aston, is expertly trained to create dramatic results, that appear natural and subtle. We love the new look that was achieved with this 52-year old New York City patient. During her consultation, she expressed concern over her aging appearance, desiring a tighter, younger look. Dr. Aston believed that blepharopasty (eyelid surgery) would make a huge improvement, and thus performed both upper and lower eyelid surgery to remove sagging eyelids, loose skin, fine lines and wrinkles around the eyes. In addition, he performed facelift surgery using the extended SMAS approach. This helps to put volume back over the upper face, around the cheek bones. He also addressed the neck at the same time. During surgery, the platysma muscle was sustained in the midline and released across the neck to establish a sharper, more taut cheek, jawline, and neck appearance. With the blended combination of eyelid surgery and facelift surgery, our patient looks beautiful. Just the right enhancement to look natural and ageless!
More
Left profile view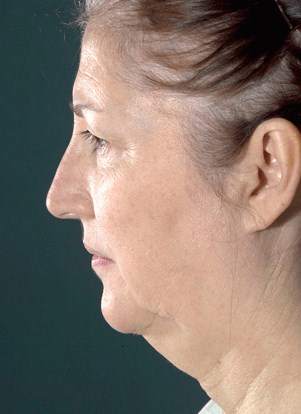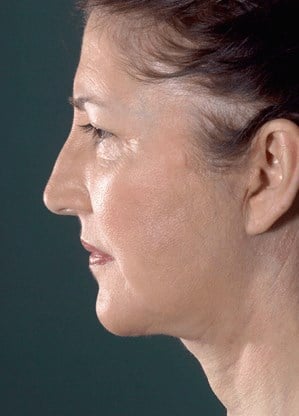 Facelift surgery made an incredible improvement over our patient's profile. Her neck no longer has sagging skin and the "turkey neck" appearance that comes from aging. Facelift and neck lift techniques can literally transform your profile and turn back the clock a decade! More
Front view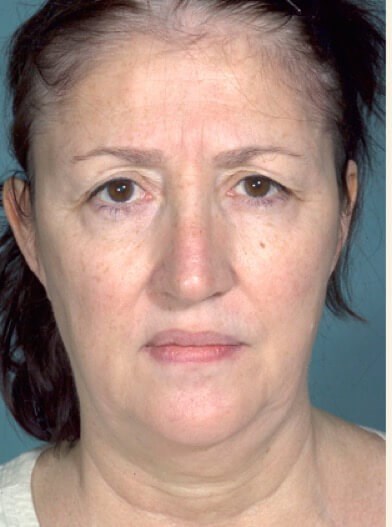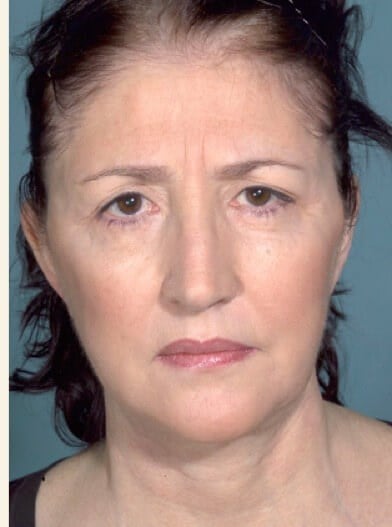 The results following cosmetic facial surgery look soft, natural, and younger. Our patient does not look "stretched" at all. From her eyes to her neck, the surgical results fit her perfectly. More
Facelift and Eyelid Surgery
Consult with Dr. Aston about the many options available in facelift and eyelid surgery. Many patients undergo a blended combination of these facial cosmetic surgeries to receive gorgeous, natural results. Regardless of the decade you are in, there are treatments to help you maintain, enhance, and improve your appearance. Contact your New York City plastic surgery office for more information today!
Location