Manhattan NYC Woman With History of Nasal Fracture has Rhinoplasty Surgery
Procedure Details
This 54-year old New York City patient came to Manhattan cosmetic surgeon, Dr. Sherrell Aston, in need of rhinoplasty due to a misshaped nose. The patient had a history of nasal fracture (broken nose) and also presented with a depression over the right upper lateral cartilage. Dr. Aston's goal was to create and reshape the nose back to its natural pre-injury look, with subtle enhancements. He used a graft to help support the new shape, once the bone structure was reworked. During closed rhinoplasty, Dr. Aston refined the tip to fit the facial structure, and created a profile that fit the correct size of the face. The result is a nose that looks healthy, beautiful, and natural. Our patient was very appreciative and thankful for her newly shaped, beautiful nose!
More
Left profile view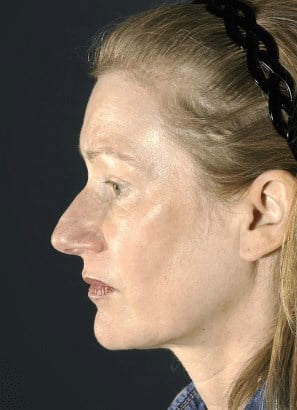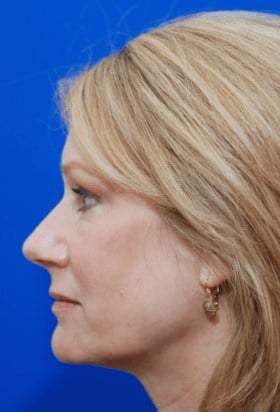 This angle shows how large and disproportionate our patient's nose was in relation to the rest of her face. The contour was much to large for the facial structure. Nose reduction and nose reshaping surgery using closed rhinoplasty completely changed the look of the nose so that it fit properly with the rest of the face. More
Right profile view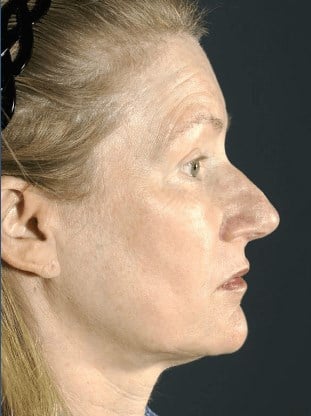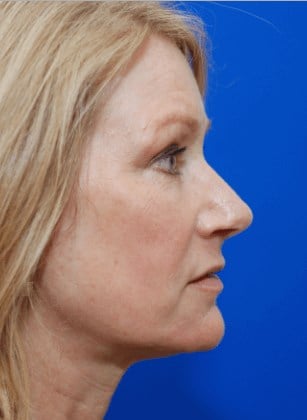 Our patient's profile looks natural and soft. The shape appears smoother, smaller, more feminine, and most importantly, healthy following her nose injury. More
Front view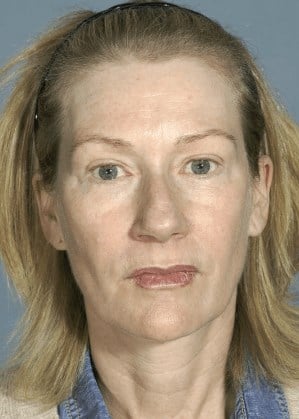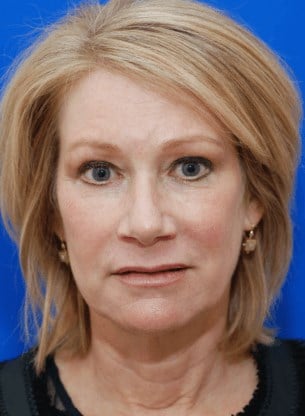 Nose surgery created a spectacular outcome for our patient! It is amazing how dramatic yet subtle rhinoplasty can produce for both men and women. Under the hands of a seasoned facial plastic surgeon, results can look beautiful and last for years. More
Reshape Your Nose With Surgery
Contact our New York City cosmetic surgery practice to schedule your consultation today. Great advancements have been made in the area of rhinoplasty surgery, and under the trained and artistic eye of plastic surgeon, Dr. Sherrell Aston, you can get the nose you desire. Whether your nose is too large, too wide, misshaped, or simply is not the look you want, countless options are available to transform your look.