A neck lift is a cosmetic surgery that can produce striking results. New York City plastic surgeon, Dr. Sherrell J. Aston, performs neck lift surgery for patients who have skin laxity in their neck due to weight loss or aging. Loose skin, sagging muscles, and fat deposits in the neck may be present even when the remainder of the face and jawline show less signs of aging. There are several ways to correct these sagging features. This procedure may be done independently or in conjunction with a facelift. New York neck lift surgeon, Dr. Aston, examines each individual and determines the best technique to give the correction the patient desires, according to his or her anatomy. Sometimes, liposuction alone can be used. For some patients, the neck can be corrected with an incision that is limited to the skin crease under the chin, while others may require an incision hidden behind the ear in order to correct significant skin laxity on the neck. This procedure creates a more defined neck, which results in a softer, tighter, younger-looking neck.
Neck Lift Reviews
"Wow! I came across this page and had to say something Dr. Aston is nothing short of a plastic surgeon genius! A little over 15 years ago, I lost some weight and was only 38 at the time (I think). My neck started to sag and hang and developed bands and I was devastated, truly!! I could not look at it and got very depressed. Someone referred me to him and he was the nicest and most sincere Dr. (I think I was crying to him pointing out what was happening with my neck). He wa...s very sympathetic but thought maybe I was exaggerating and seeing more than it was and that it was not that bad (for me it was horrible). He said let's wait a while before we consider a face/neck lift. He suggested a chin implant which I was all for if it would help make my neck look better. Well, the chin implant looked great but about one year/year and a half later, I started seeing more sagging in the neck area and I went back to him. I truly wanted it done and told him I will have it done with or without you. lol He agreed to do it (I truly wanted it done). I was 39 or 40 -- can't recall. Everything went so smoothly and when I recovered, I LOOKED AMAZING! He gave me back my life, more confidence than before I needed anything, and truly, I looked better than when I never needed a face lift! I had some more work done after that (breasts, liposuction in the belly area, nose job) and I felt so beautiful for such a long time If you're here looking and trying to decide, there is no other plastic surgeon -- HE'S AMAZING! I wish I had the money today to go back to him as I am aging yet again. Maybe one day :) ... THANK YOU, DR. ASTON! I am sure there are so many people besides me who feel the same way!"
- L.S. /
Facebook /
Feb 24, 2018
"I absolutely love my results. Dr. Aston is outstanding and very talented doctor. I am extremely happy that I choose him for my face and neck lift. The staff is very friendly and helpful."
- Anonymous /
RateMDs /
Aug 08, 2019
"I had a face and a neck lift by Dr. Aston. I do not even know how to describe this whole experience. Amazing is an under statement. It is first class experince all th way from the day of the consultion till now my third day after the surgery. I can not thank the whole team enough starting with the gorgeous staff at the front Olga and Liz, then the right hand nurses Debbi and Jane. And the anesthelogist Dr. Joe( sorry i can not remember his last name), I was so worried the night before he called home and went over everything. It was a god sent phone call that really put me at ease. Of course the operation went so smooth and I woke up feeing great with the after surgery Nurse Eileen, who took care of me for 10 hours straight. She went above and beyond her duty as a nurse. I can go on and on but I will say this 'This team is the best team ever' and I will be back for more procedures all the way from Canada. God bless you. Dr. Aston, bless your amazing team and bless your magic golden hands. Best of luck to you all. Gina."
- Anonymous /
RateMDs /
Aug 12, 2019
"Dr. Aston is an incredible doctor, masterfully creates beautiful and subtle work and he's a mensch to boot!. (That's the Jewish term for a great person).I interviewed many plastic surgeons having the luxury of living in NYC and many friends and family in the area who have had work done.When I interviewed another "top" 5th Avenue Plastic Surgeon was rude and insulting. When I met Dr. Aston I found him so warm and personable and his staff so supportive. Given that he is such an elite high profile Dr. I was grateful for his kindness and concern .Initially I had wanted a face lift but he told me honestly that I really didn't need it. Definitely NOT a salesman. Will only do work he really feels you need.Dr. Aston gave me a rhinoplasty and upper eye lift in 2008. I am a hyper about looking natural. Just before the surgery I was so nervous and he said, "I am going to take great care of you in there", and boy did he! The results were so subtle, the recovery was effortless and  the reaction I received was "Somehow you just look prettier but I am not sure what it is", just what I wanted, a gift that keeps on giving! At some point I felt I wanted my nose a touch smaller, nothing he did wrong just I became comfortable with changing slowly. No problem, Dr Aston said the surgery revision will be no additional cost (just any ancillary fees, etc).  I couldn't find the time for a revision but was grateful for the good will and the feeling that he really wants patients to be thrilled with their end results more than milking anyone for money. This truly impressed me.I came back a few years later wanting help with my protruding belly, he explained that from pregnancy I had a lot of loose skin so lipo would not be enough but was concerned because I was having other health issues so wanted to wait until I was fully healthy to perform any surgery. Again, NOT a salesman, he is an honorable doctor concerned about my health primarily.I mistakingly went to a different "top NY Plastic surgeon" for a face and neck lift and a few other different procedures that Dr. Aston didn't offer so I thought I'd try it. This other surgeon was complaining about me going into the surgery and talking about how much he didn't like certain procedure while I am on the operating table. (In that moment I missed Dr. Aston who truly took "great care" of me in the OR. Then this other surgeon did not actually provide the other procedure (the entire reason I went to him and not Dr. Aston). When I confronted the other surgeon in a follow up he told me that procedure doesn't actually turn out so well so he decided against it (even though I paid for it!!!).  I told him I should have gone back to Dr. Aston!!!The time has come where I am ready for more work and I have every confidence I will have a most positive experience upon my return to Dr. Aston."
- R.R. /
Yelp /
Jun 06, 2022
"Dr. Aston has performed a face/neck lift, brow lift and chemical peel under my eyes and I'm so happy with the results. The transformation is amazing."
- P.F. /
Healthgrades /
Nov 04, 2019
Previous
Next
A neck lift removes hanging skin and reshapes the neck. During the procedure, an incision is placed under the chin and/or behind or in front of the ears. If fat deposits are present and need to be removed, liposuction will be used during the surgery and performed first. The final steps of treatment will be to trim away excess skin, pull the remaining underlying tissue and muscle tight, and suture the incision.
This procedure is performed under general anesthesia or local anesthesia with sedation as an outpatient surgery at the accredited surgical facility at Dr. Aston's office. The duration of the surgery usually takes around 2 hours, although it may vary depending on the case. Bruising and swelling will be visible after the surgery, but this will subside in the few short days following the procedure. Initially, patients will feel tightness and numbness. Once the neck adjusts to its new position, patients will notice a more relaxed feeling and a beautiful surgical result. It can take up to 3 months for the final results to appear.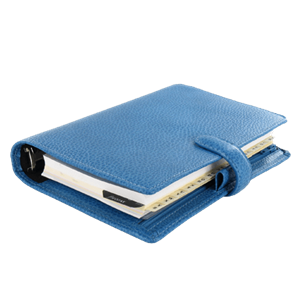 Plan Your Procedure
Procedure Recovery Location

Out-Patient
Contact Us
ALTERNATIVE TO LIFT?
Surgery is the only way to remove loose skin, especially if it is loose enough to hang and droop. Therefore, a neck lift is the only solution when it comes to redefining an individual's neck to create a strong contour. While there are some skin tightening laser treatments on the market today, surgery is still the best option.
HIDDEN SCARS?
There is minimal scarring with this procedure. Since the incision is placed under the chin and near the ears, the scar is usually hidden. Dr. Aston will take great effort to minimize scarring as much as possible.
IDEAL AGE?
This depends on the situation and the amount of loose and sagging skin that is present. Some weight loss patients are young and may require a neck lift at a younger age. For older patients who are combating loose skin due to aging, the most common age is between 50 – 70.
COMBINATION SURGERY?
During the initial consultation, it may be brought up that in addition to a neck lift, the patient may also benefit from another procedure, such as a facelift or a chin implant. It is common for these additional procedures to be combined to achieve the patient's desired contours and aesthetic goals.
Related Posts